Asian Lantern Festival at the Cleveland Zoo
"Asian Lantern Festival is a completely new way to experience the zoo and its animals and we couldn't be more excited to bring this vibrant opportunity to our guests. This event is building on the success of our new Asian Highlands destination and our celebration of Asian culture at Cleveland Metroparks Zoo. "
— Kelly Manderfield, Cleveland Metroparks Chief Marketing Officer*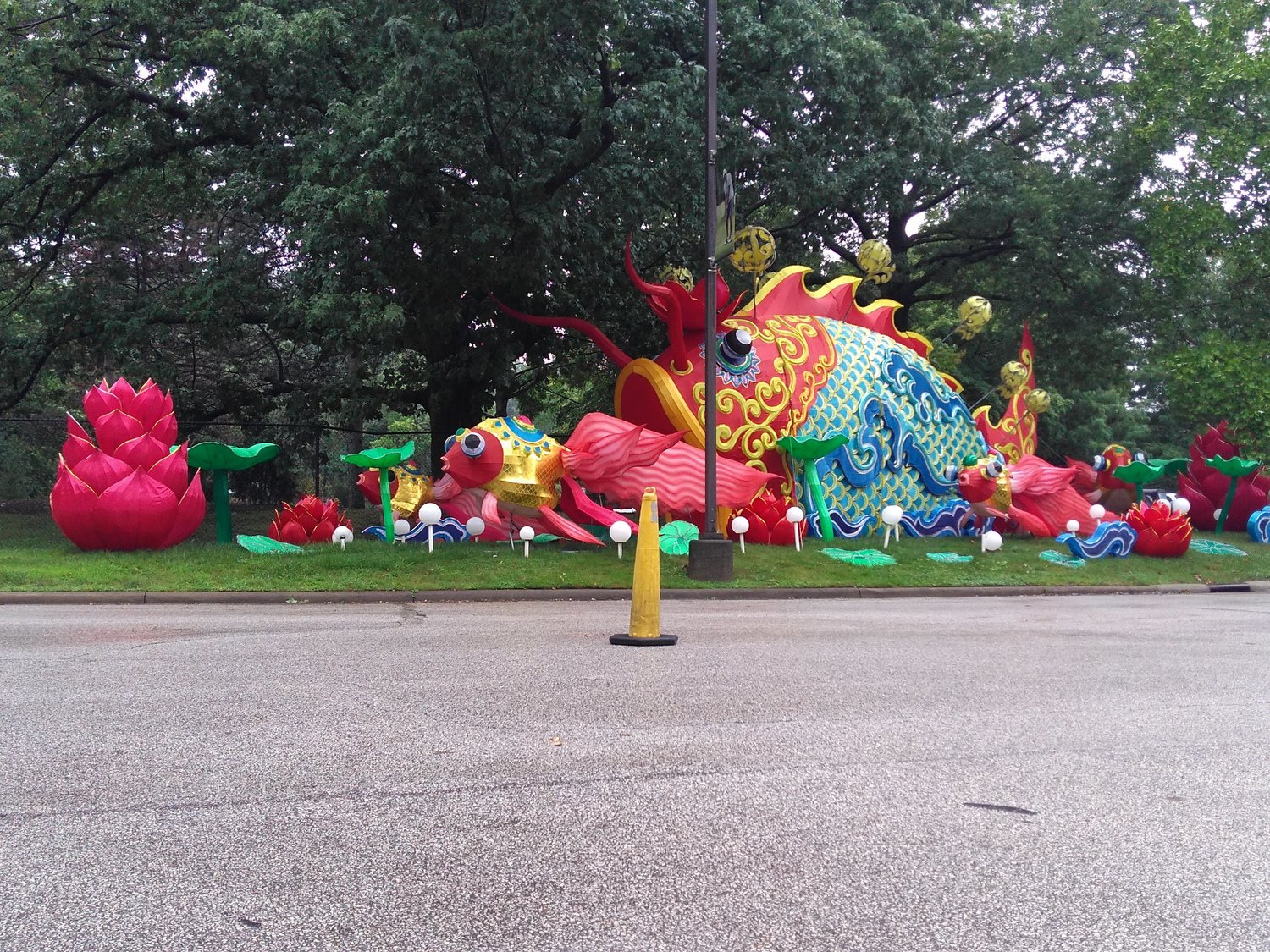 At Asian Lantern Festival at the Cleveland Zoo, the celebration begins from the moment visitors pull into the parking lot and are greeted by an extravagant display of colorful fish, featuring a larger-than-life koi. This is the unofficial theme of the Zoo's Asian Lantern Festival, with eye-popping shapes, patterns, and colors splashed across our favorite zoo animals as larger-than-life lanterns.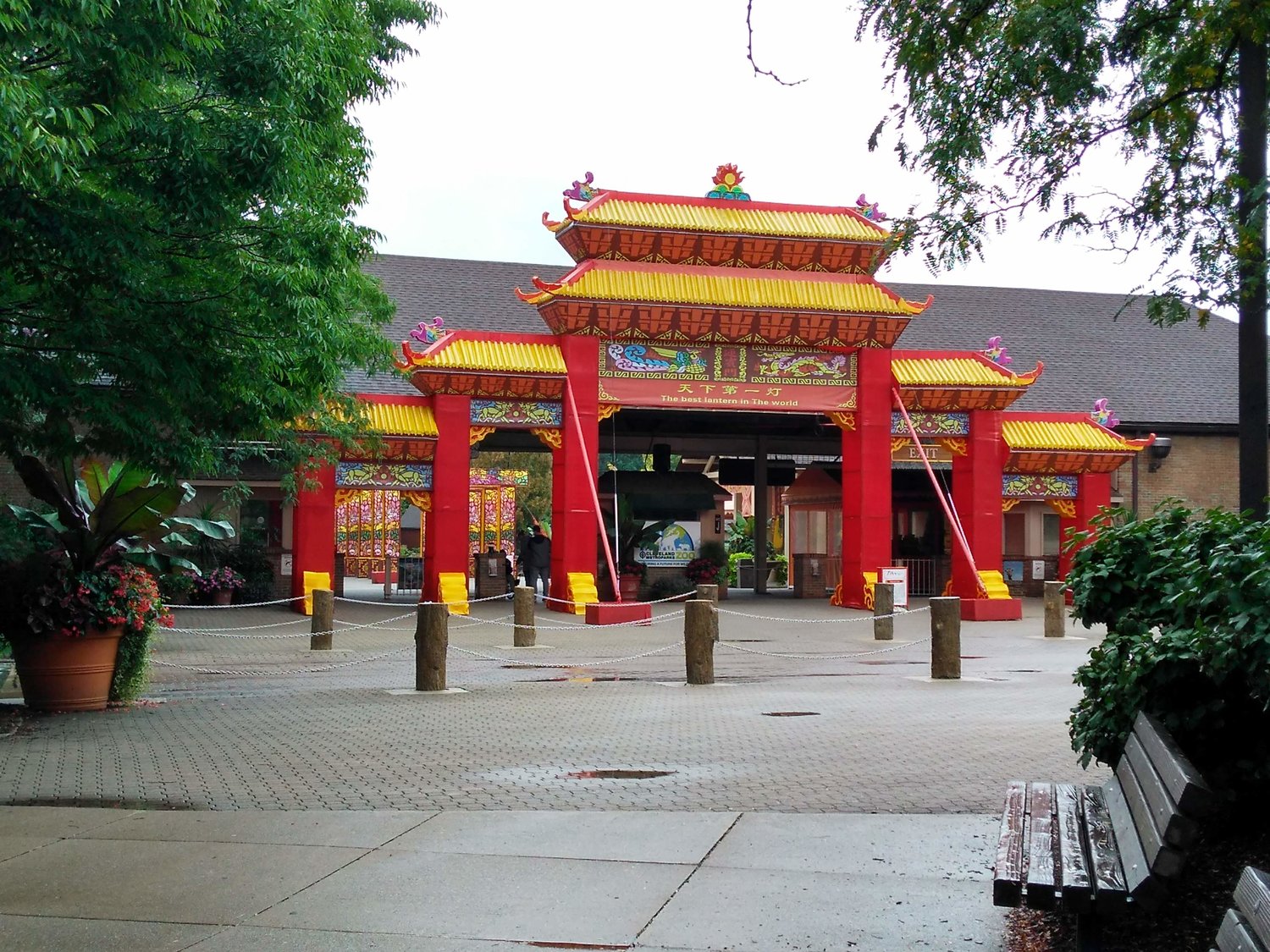 Peppered throughout the Zoo's 183 acres are over forty displays and hundreds of lanterns, adding a sort of treasure hunting mystique over the entire experience, as we wonder what new delights are waiting for us just around the bend of a path, or tucked into a verdant corner.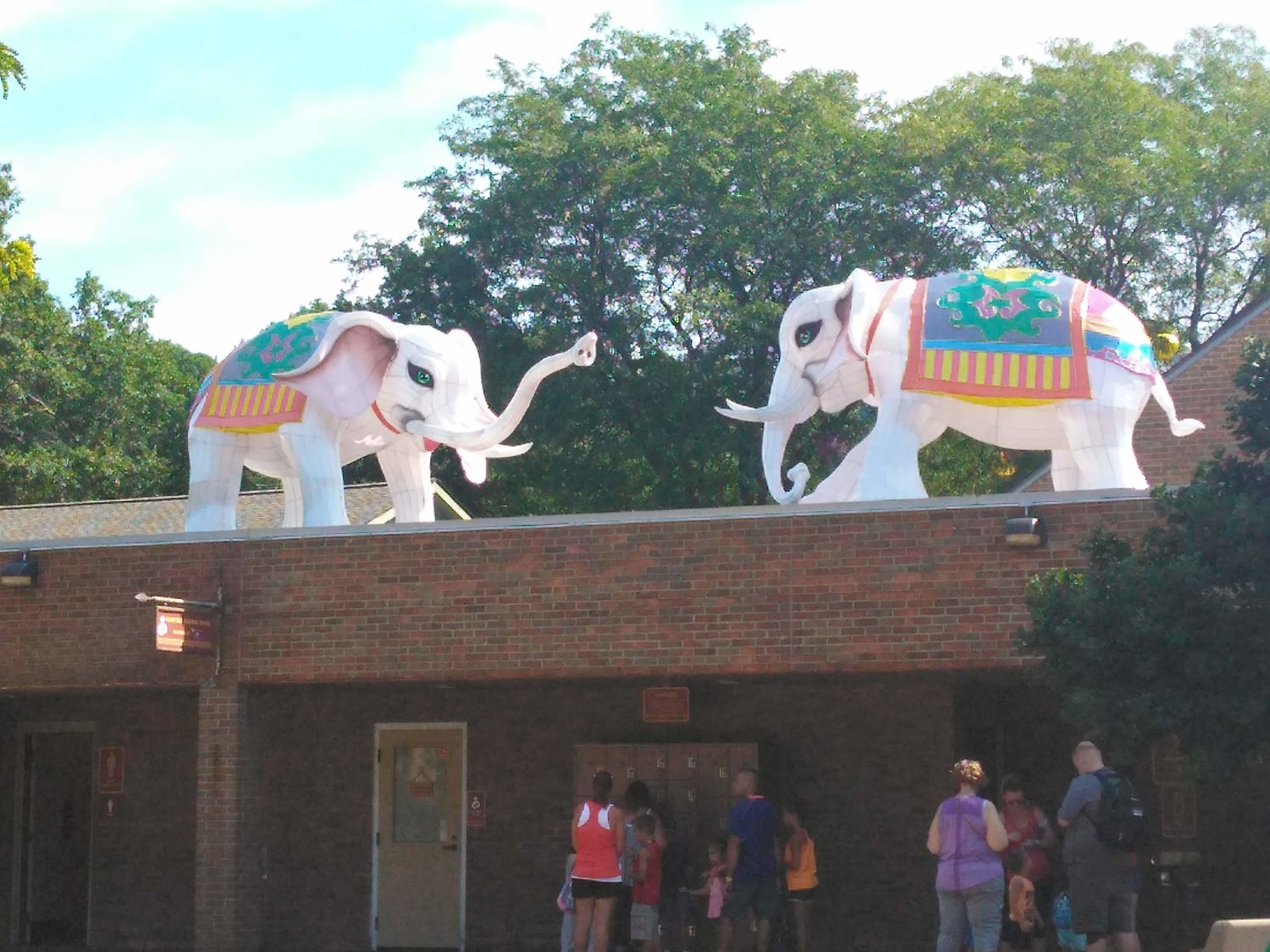 The lanterns were brought to Cleveland by Tianyu Arts and Culture, a subsidiary of Sichuan Tianyu in Zigong, China. Here, in no particular order, are some of the highlights of the Cleveland Zoo's Asian Lantern Festival, with intermittent commentary.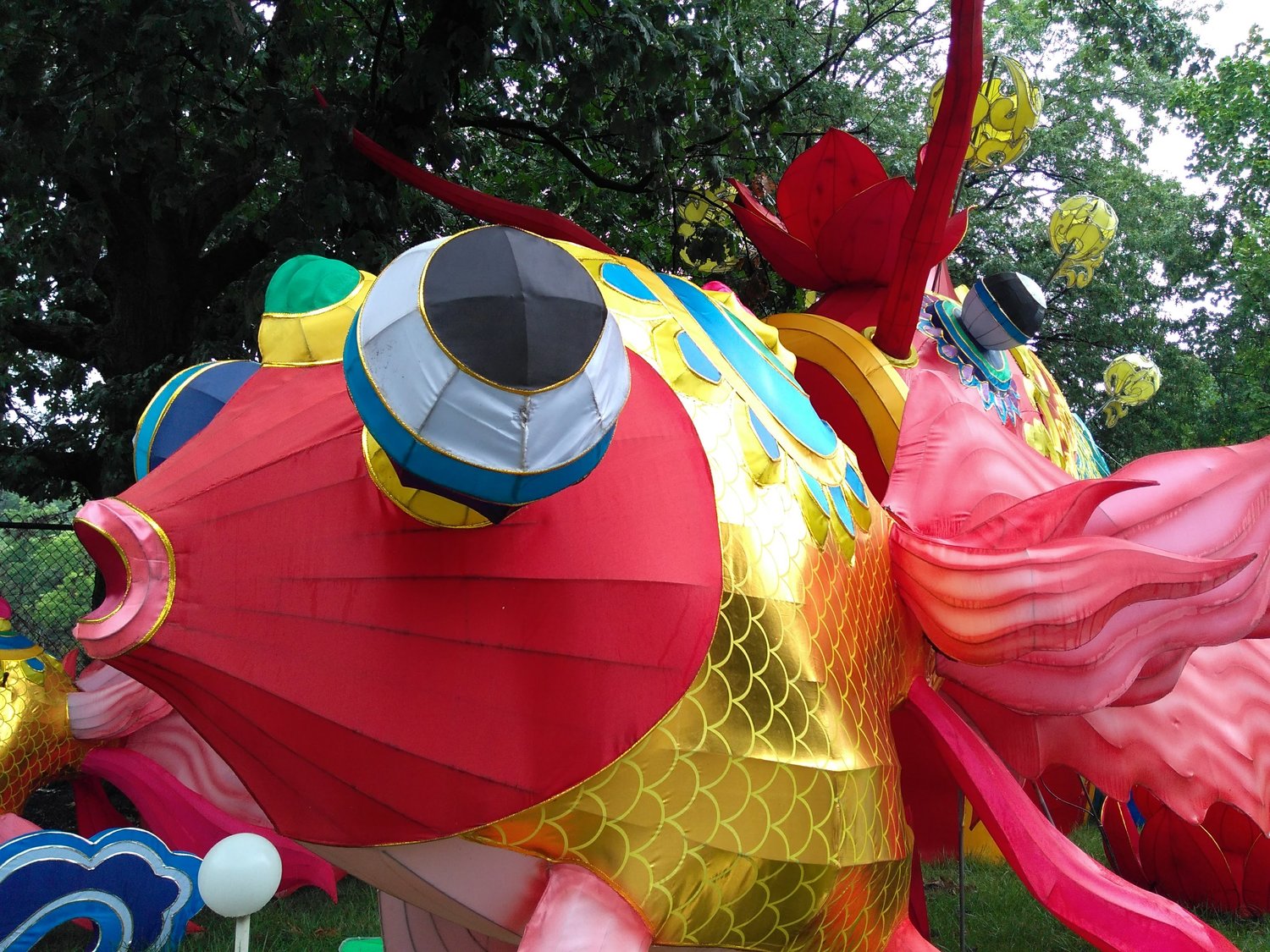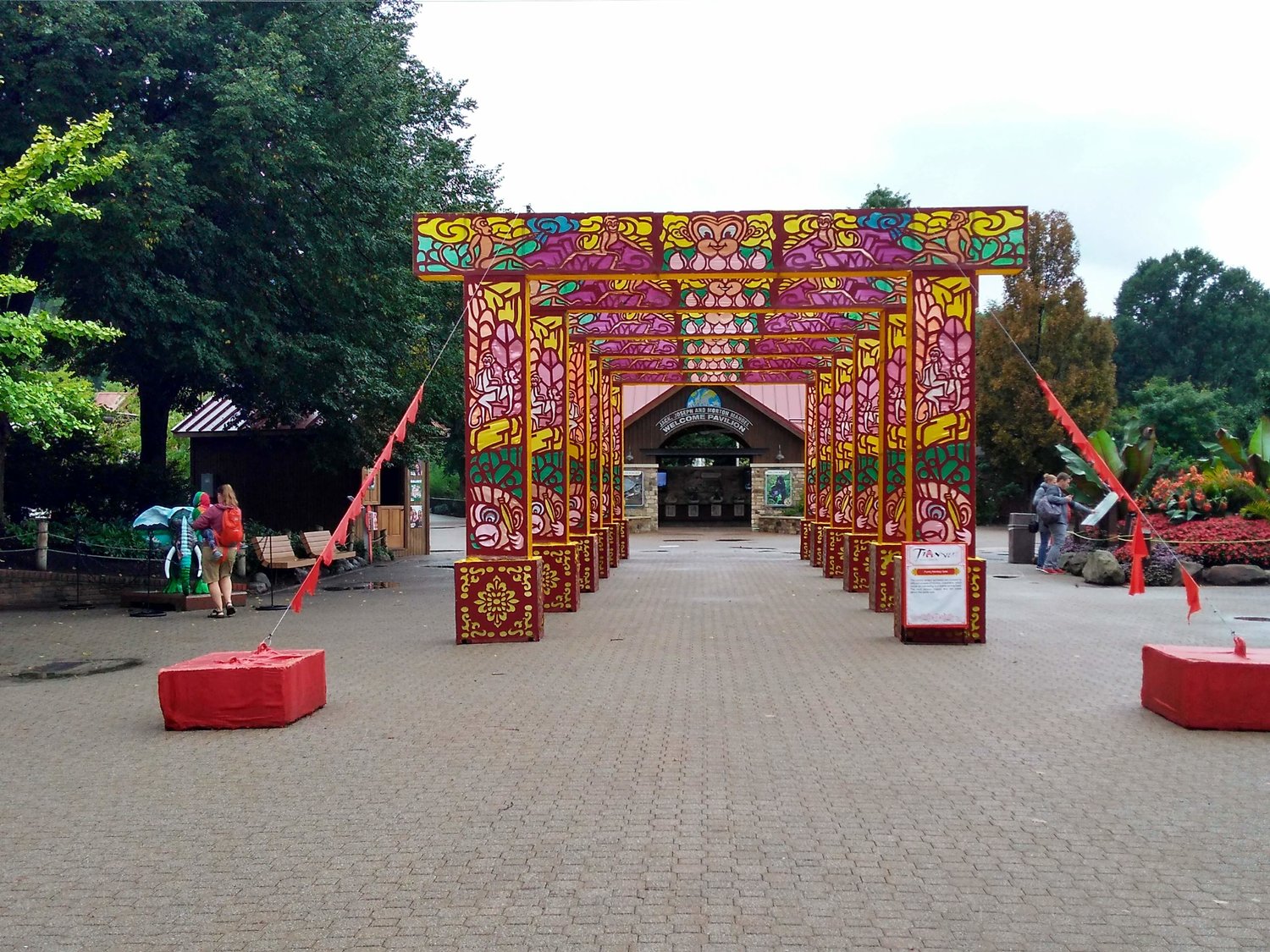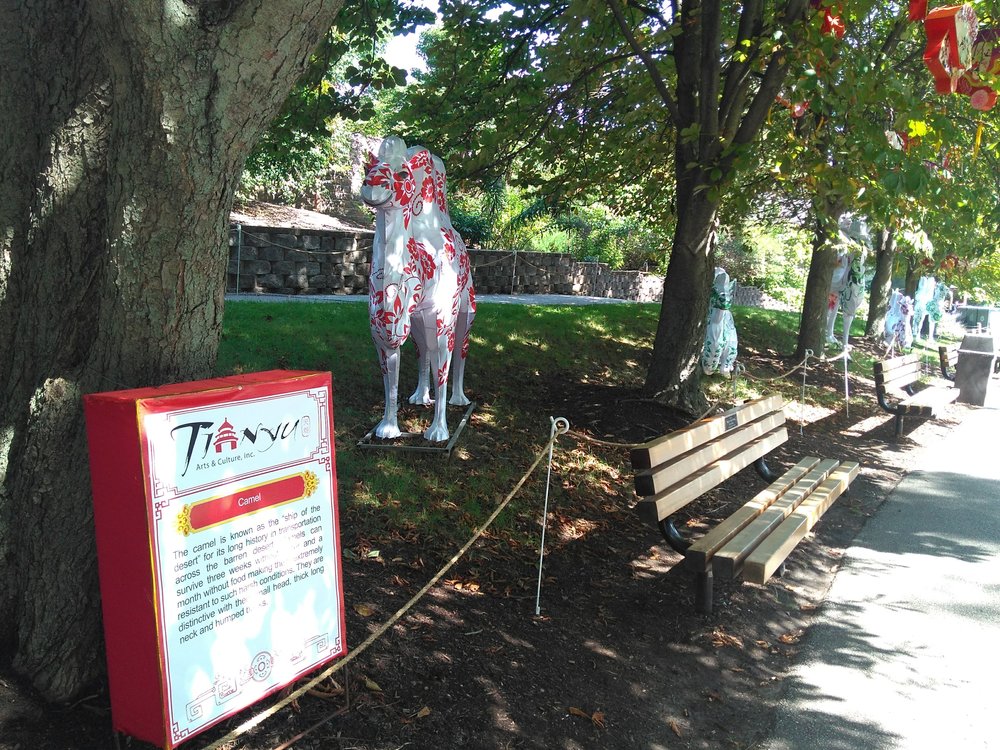 Each grouping of lanterns was accompanied by a helpful informative sign, explaining the animal or scene presented and any connection to Asian cultures.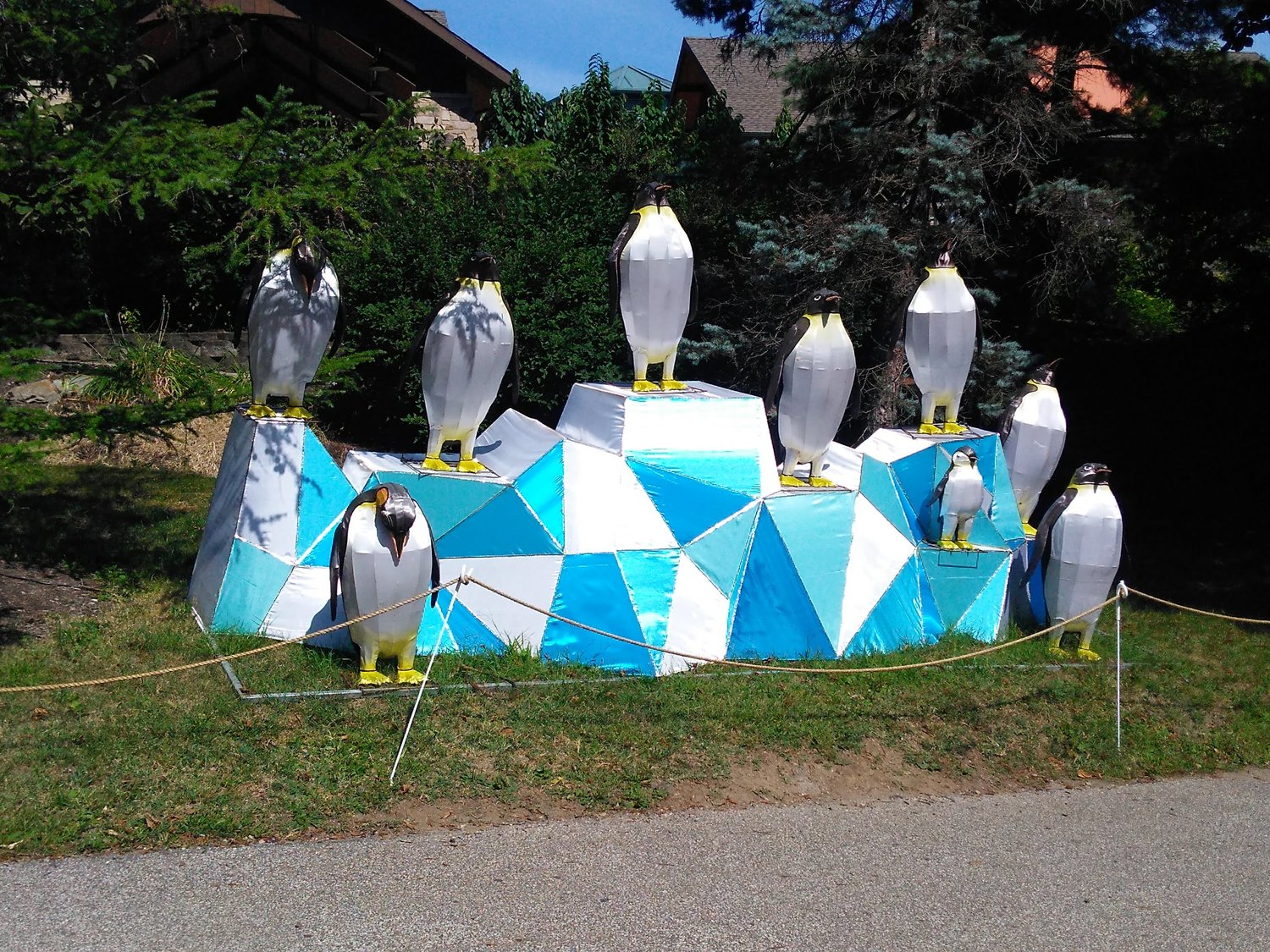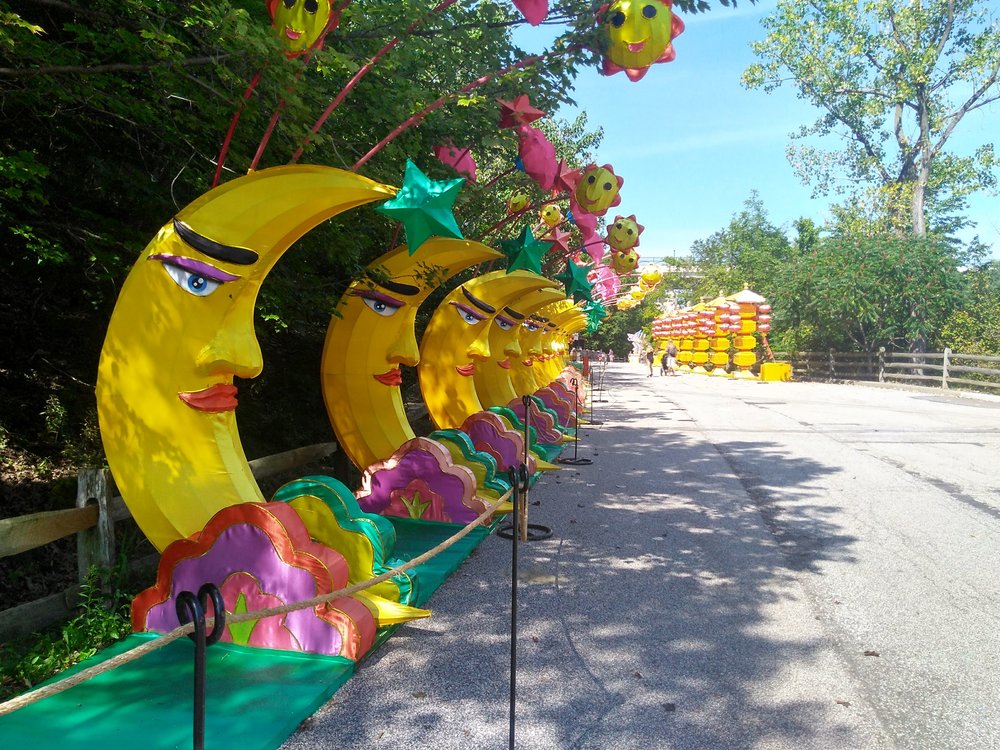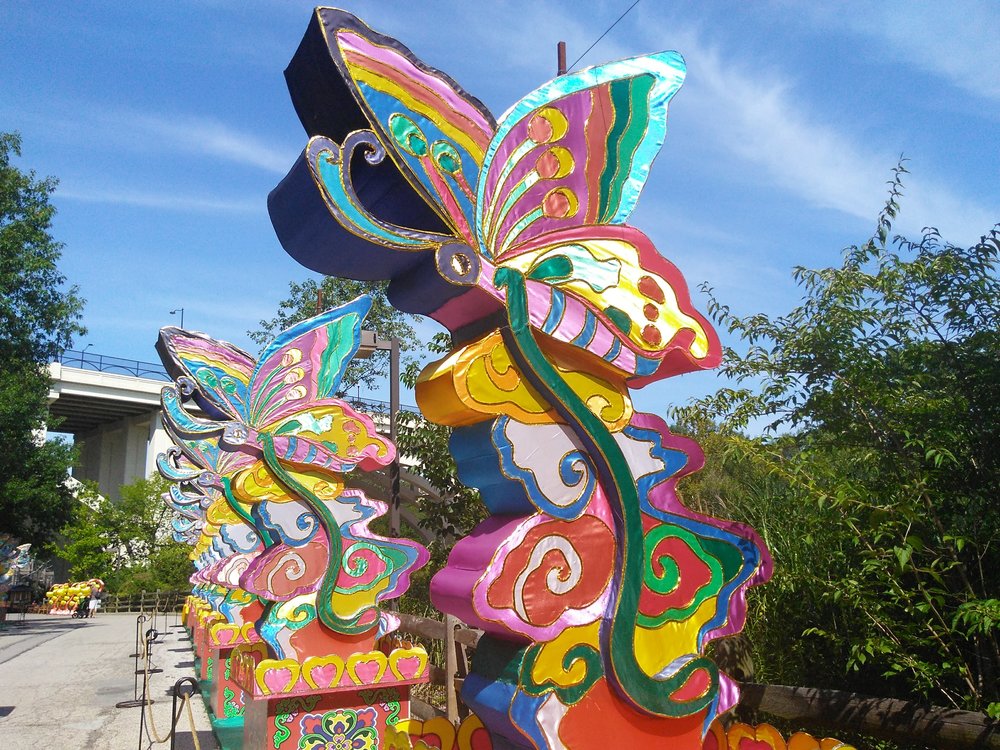 On the road to Wilderness Trek ....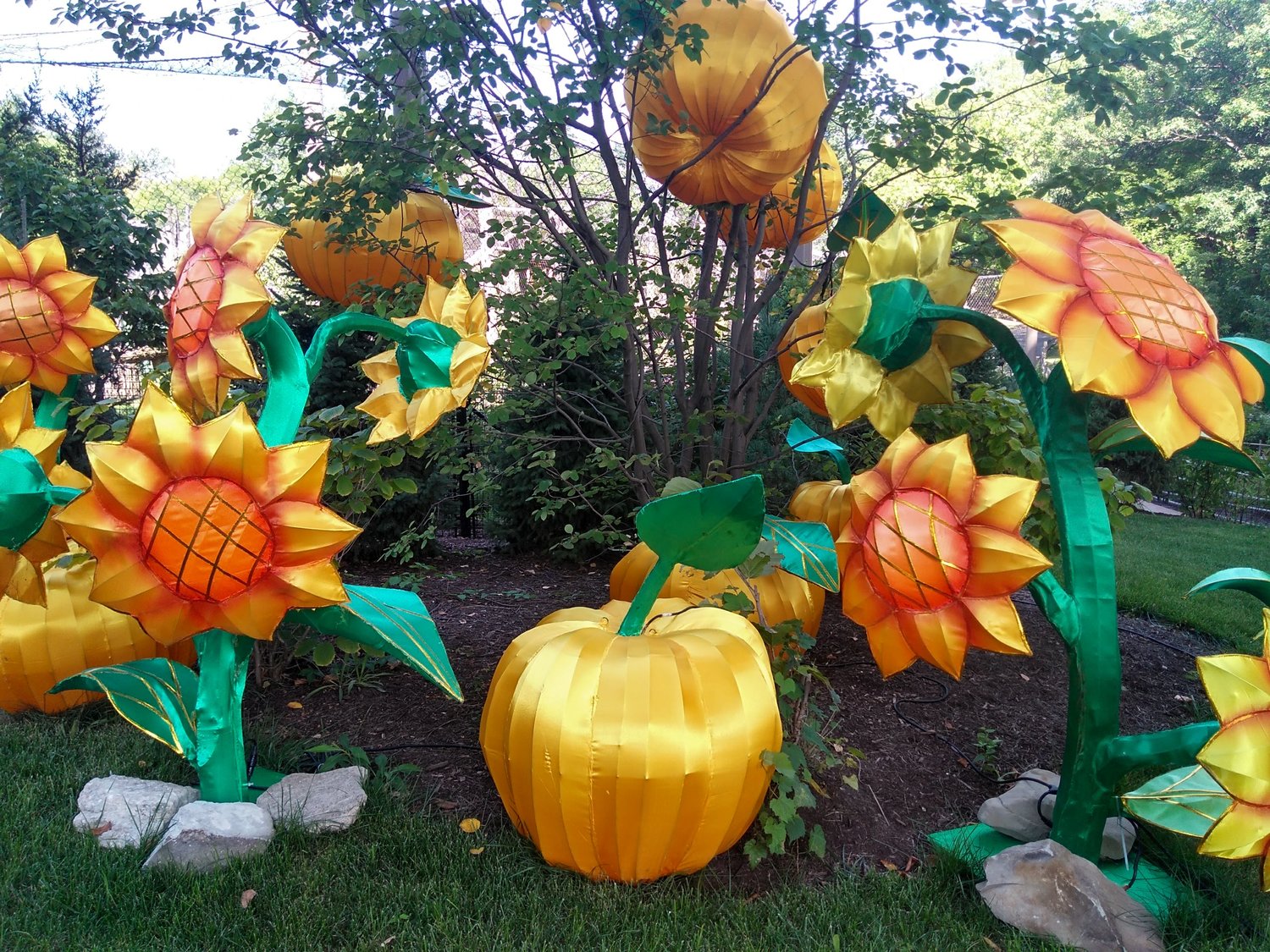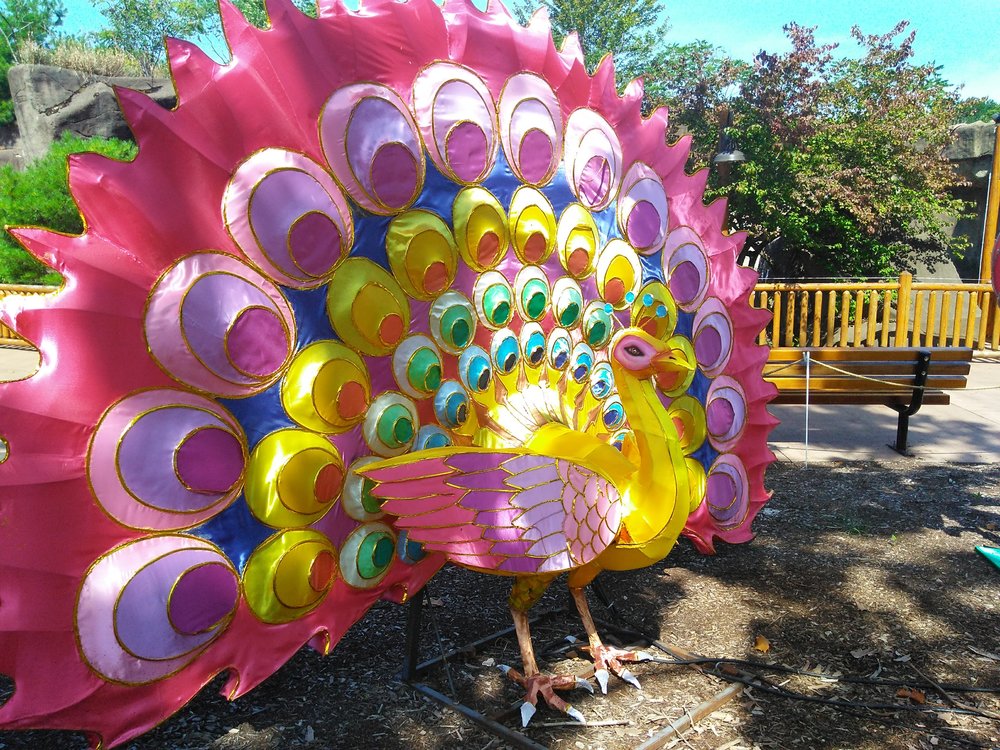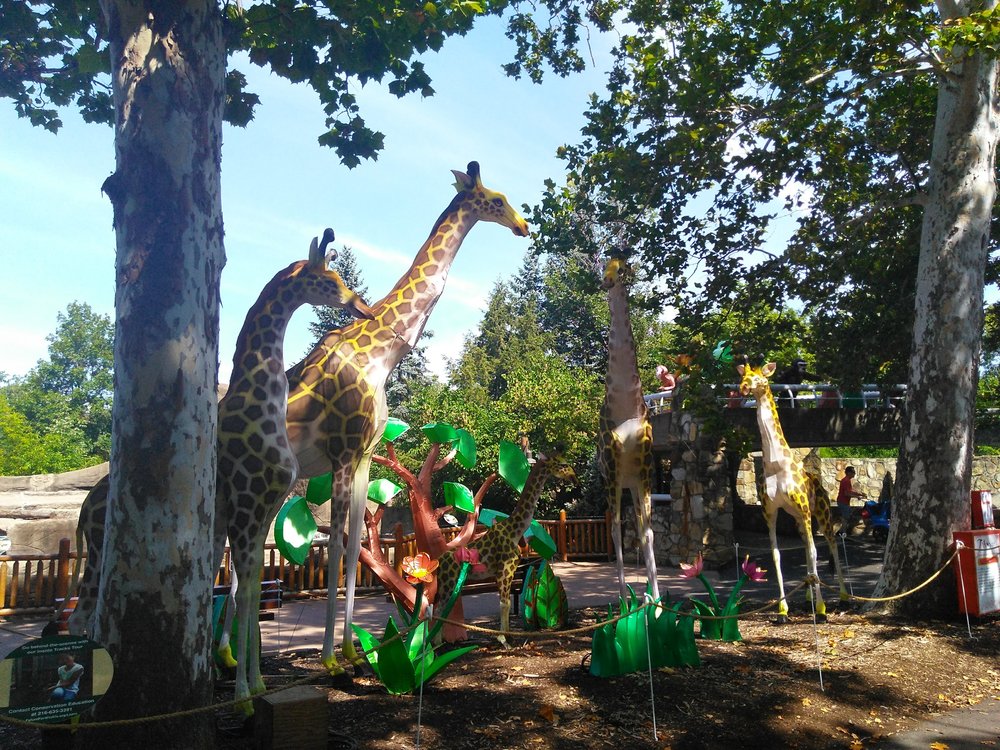 Proud peacocks and prancing giraffes in Wilderness Trek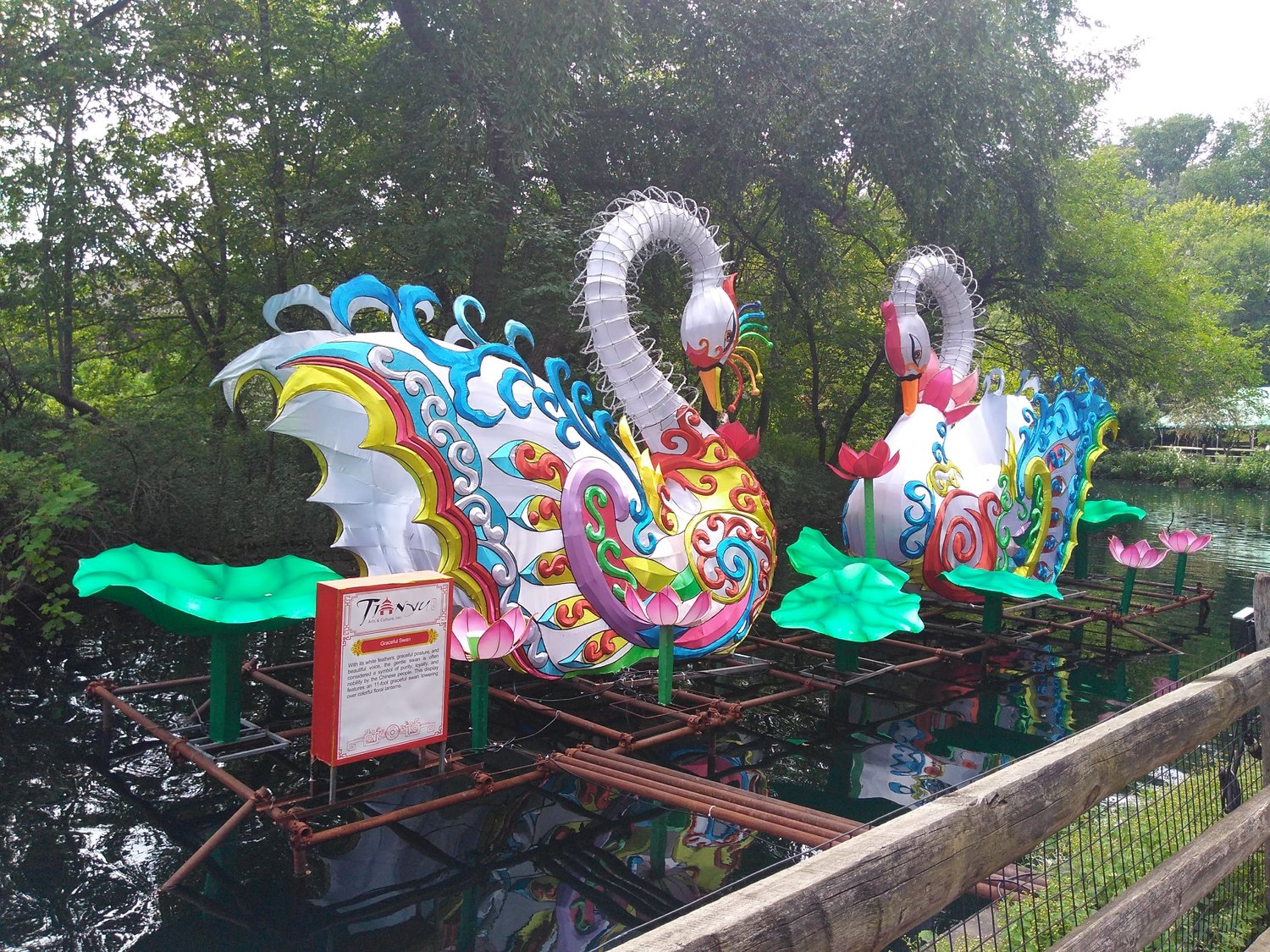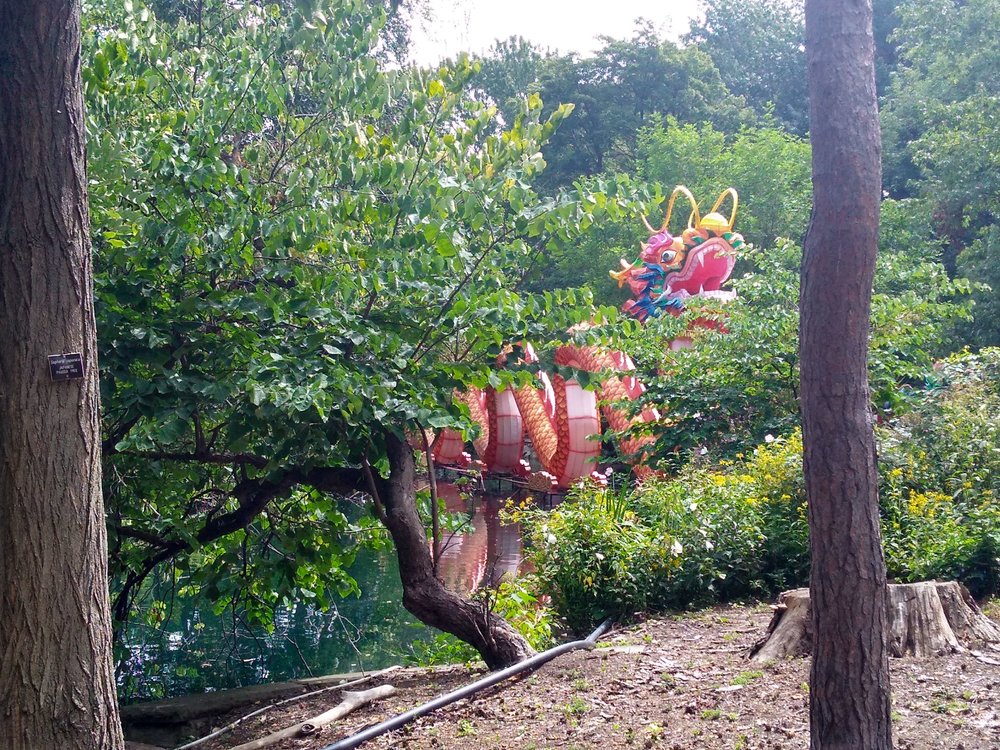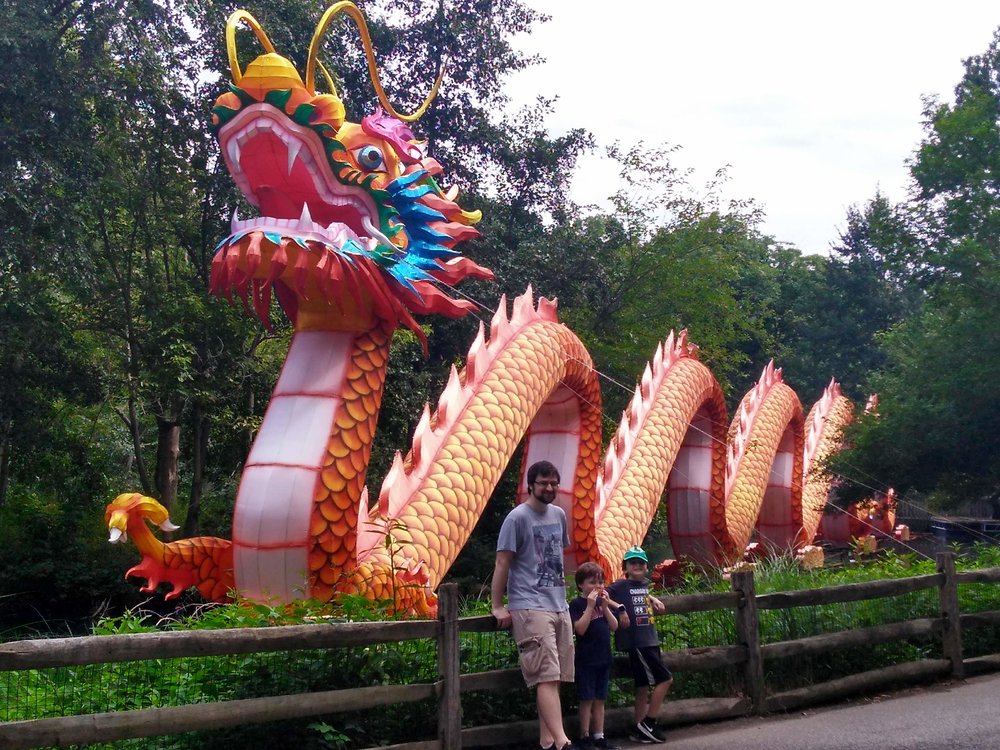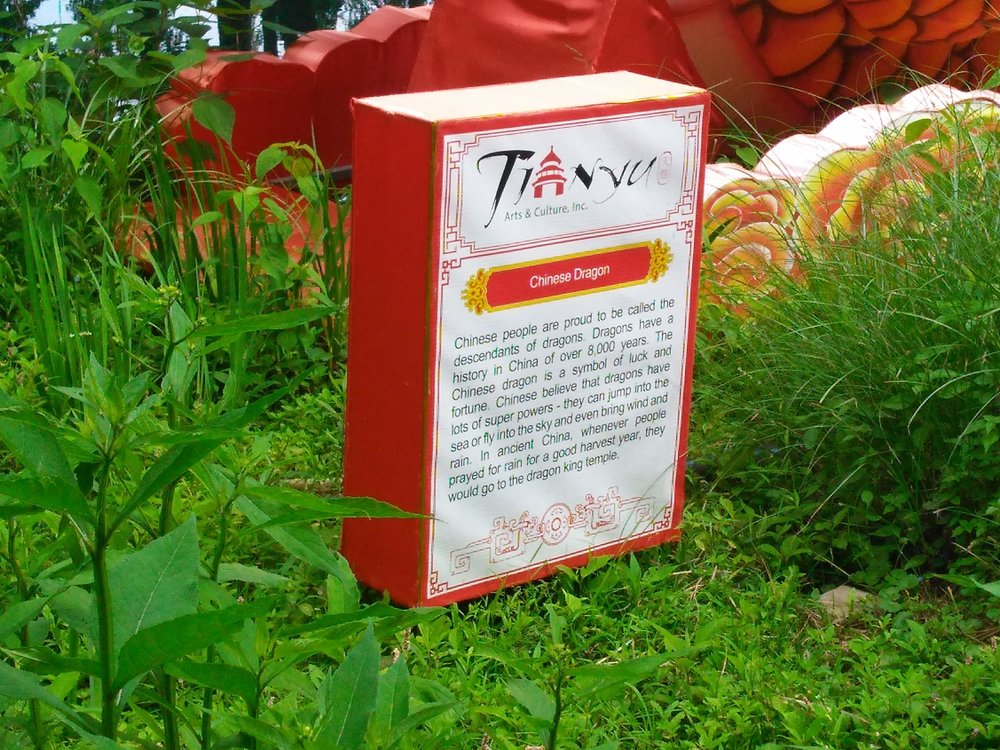 The mighty Chinese Dragon emerges from Waterfowl Lake! A part of Chinese history for 8,000 years, dragons are a symbol of luck and fortune. I made my husband and children pose for a photo in front of it - Westley's looking like he could use some good fortune.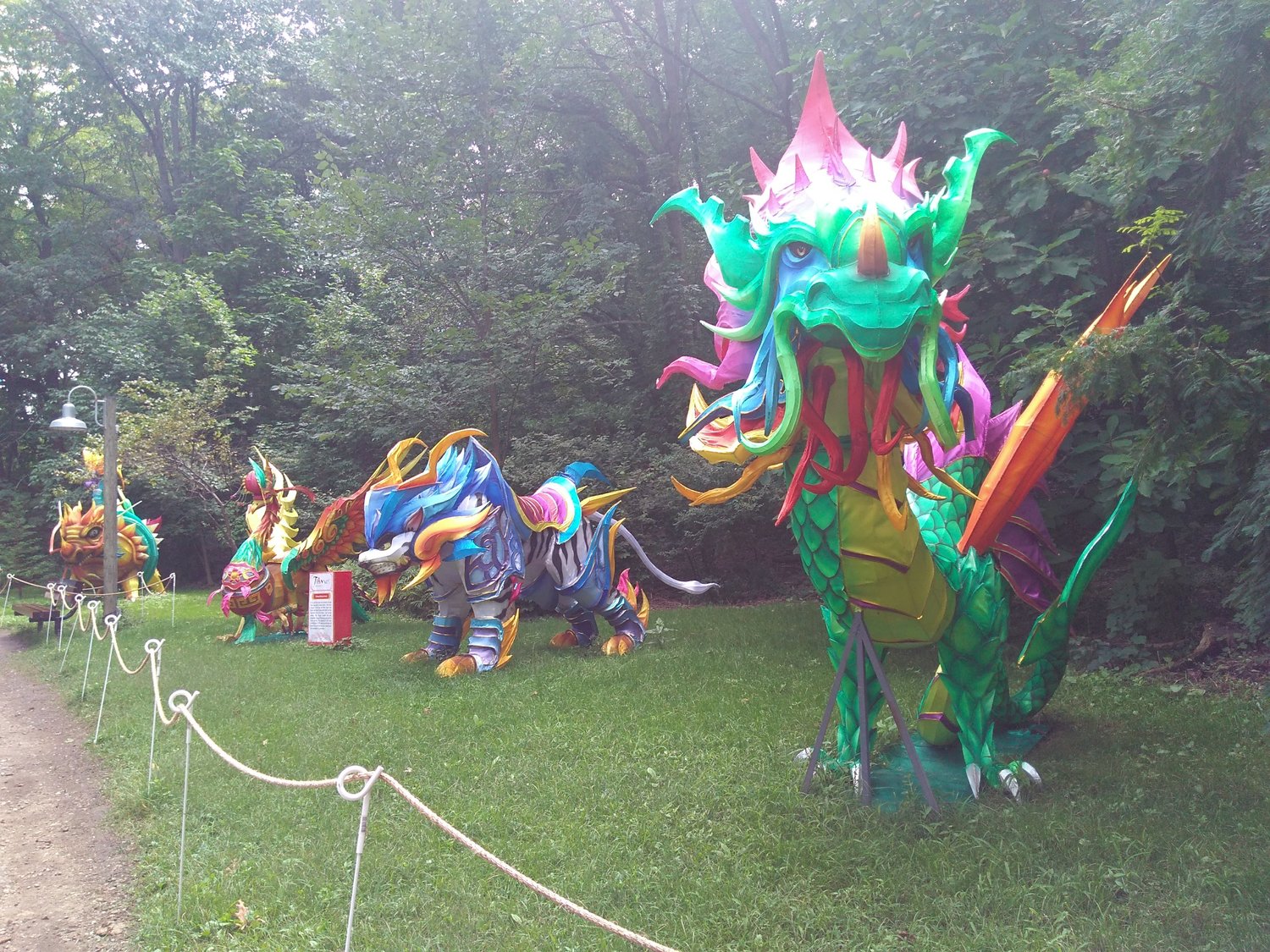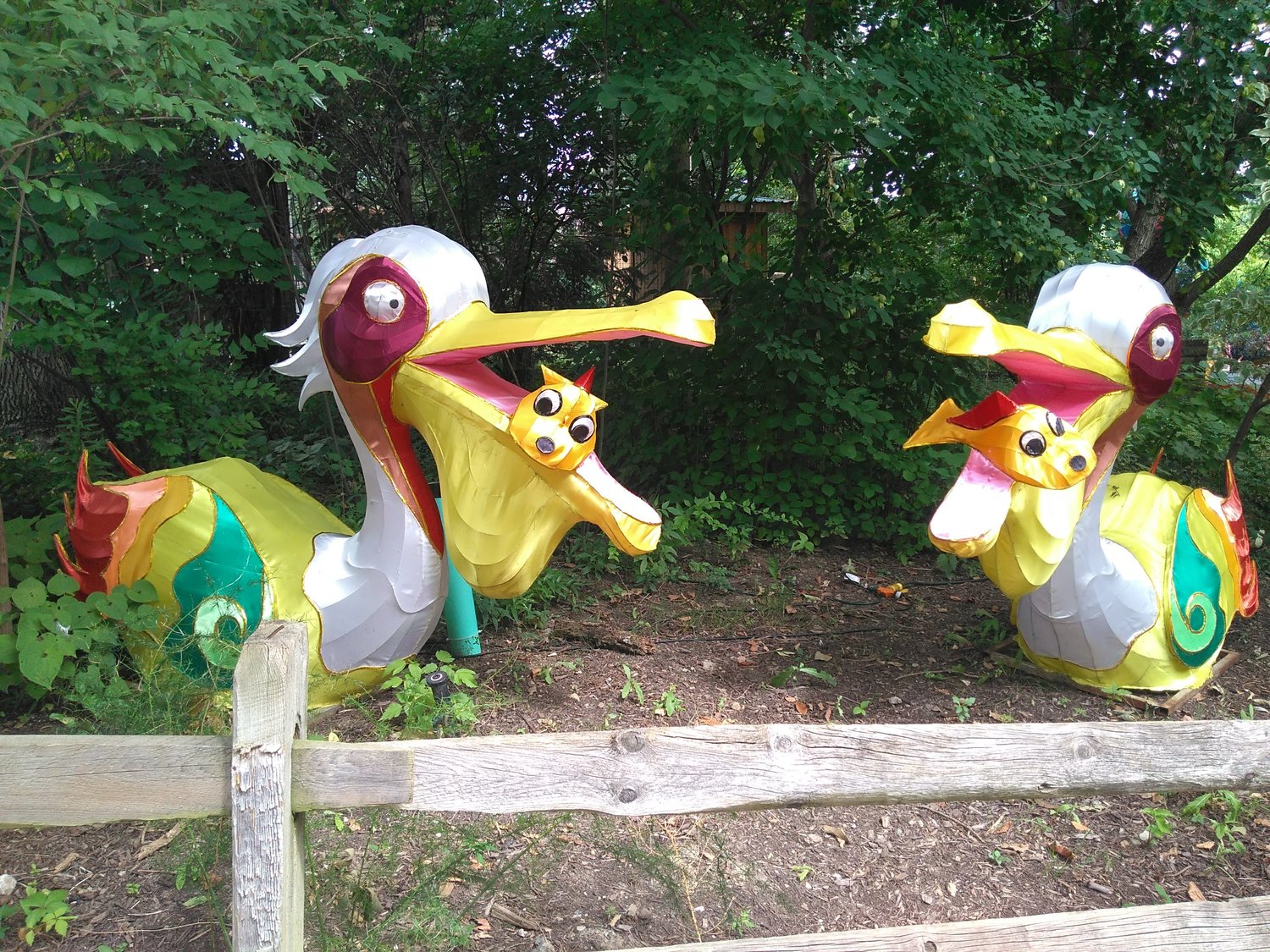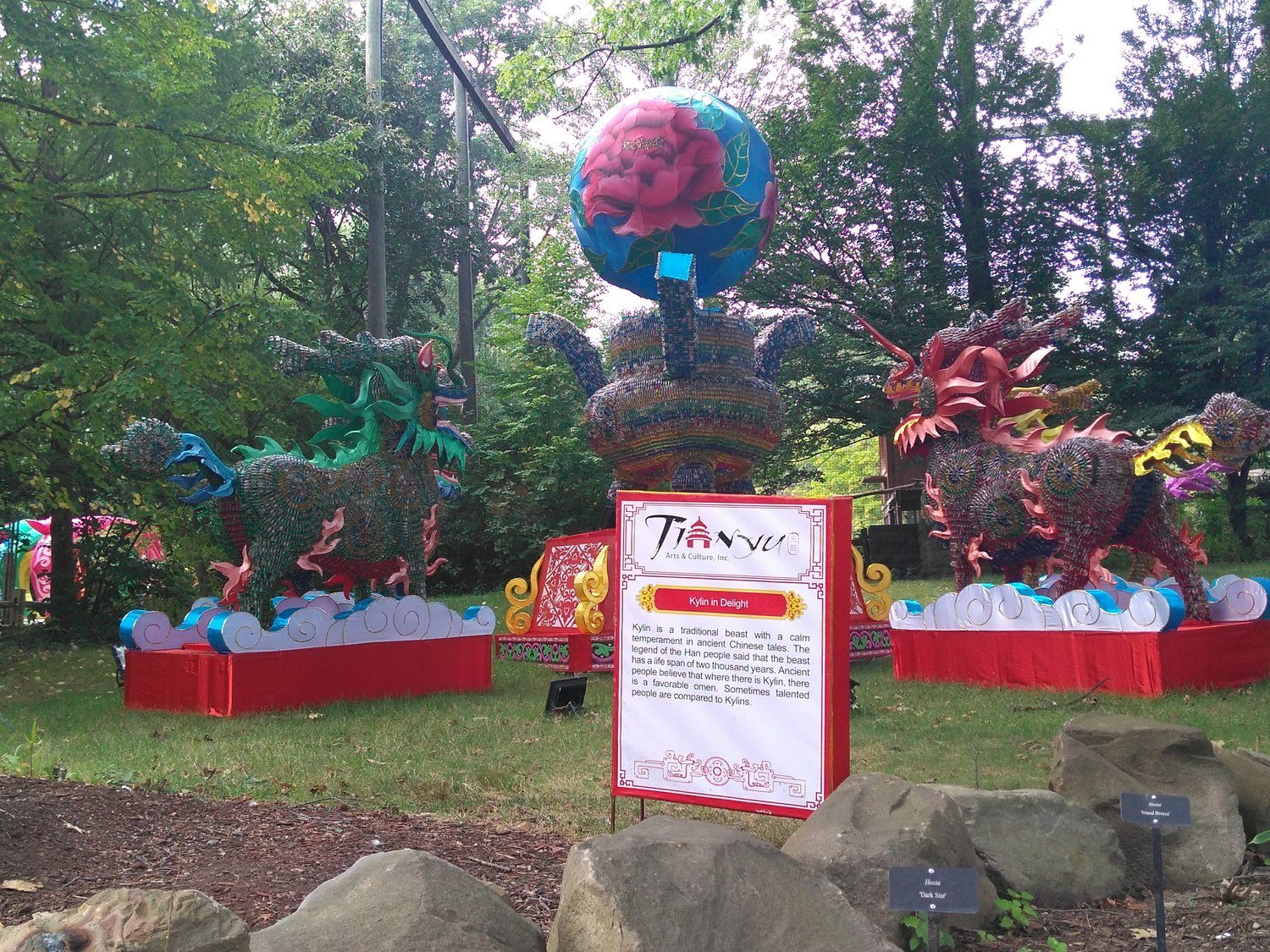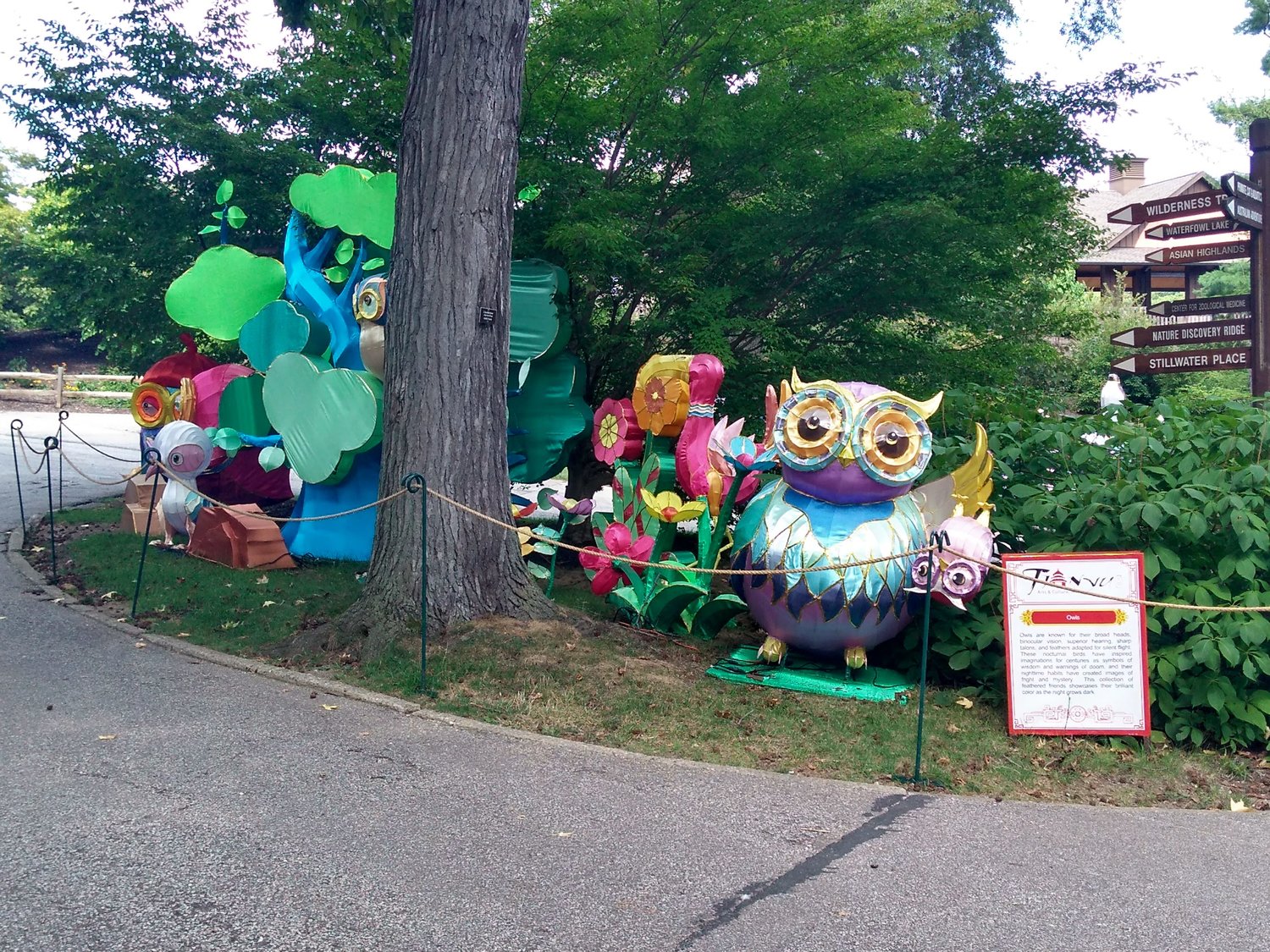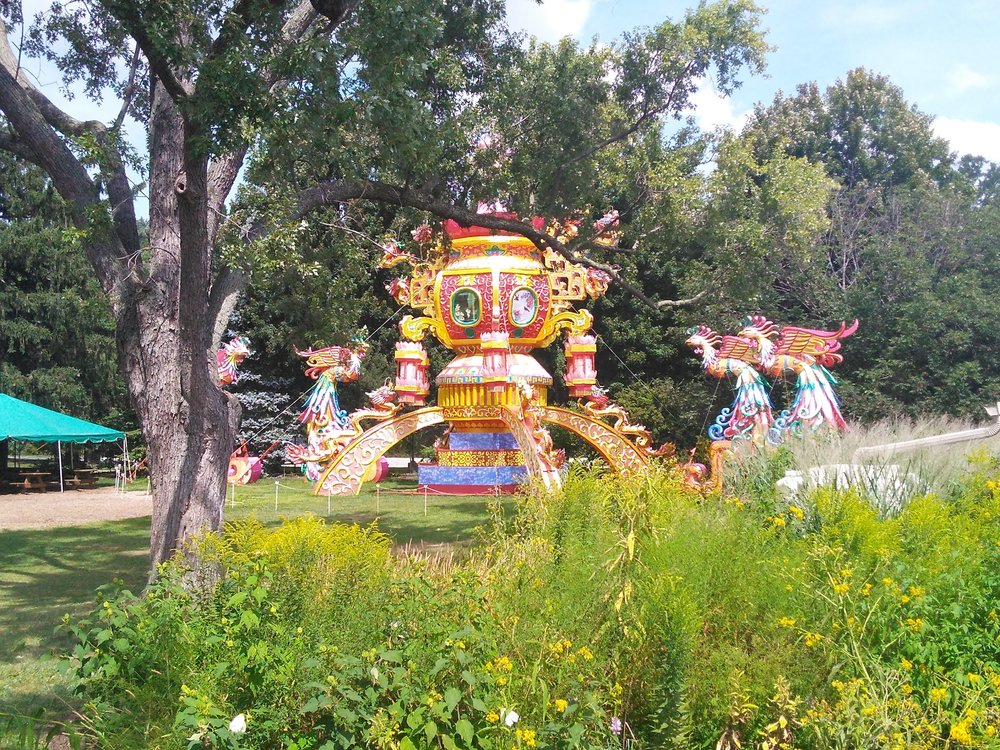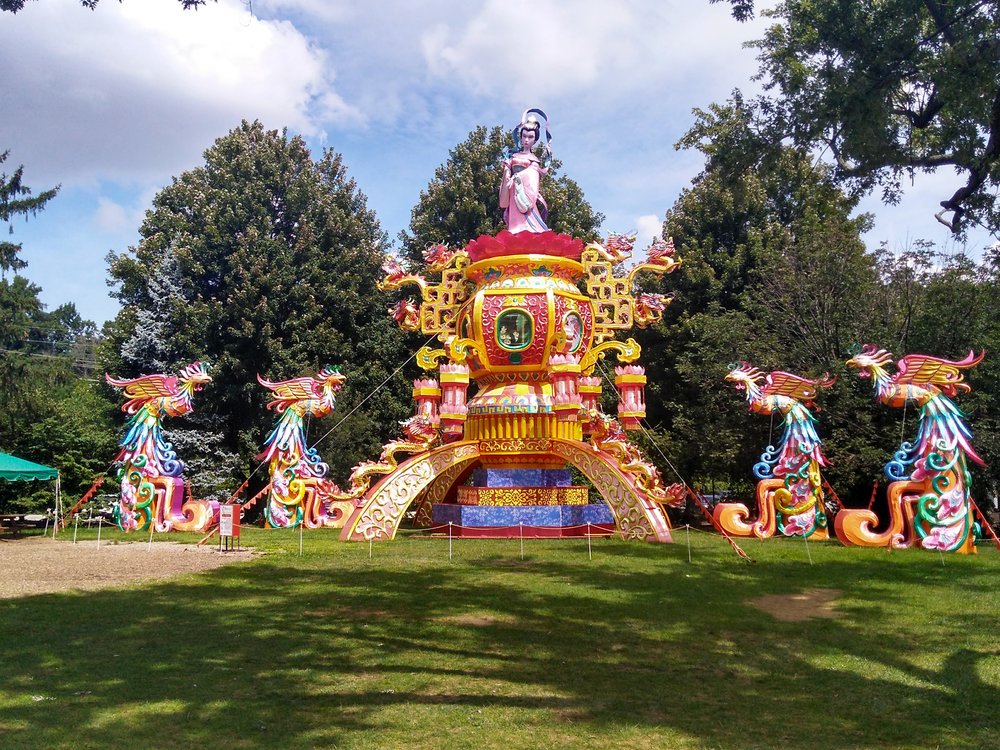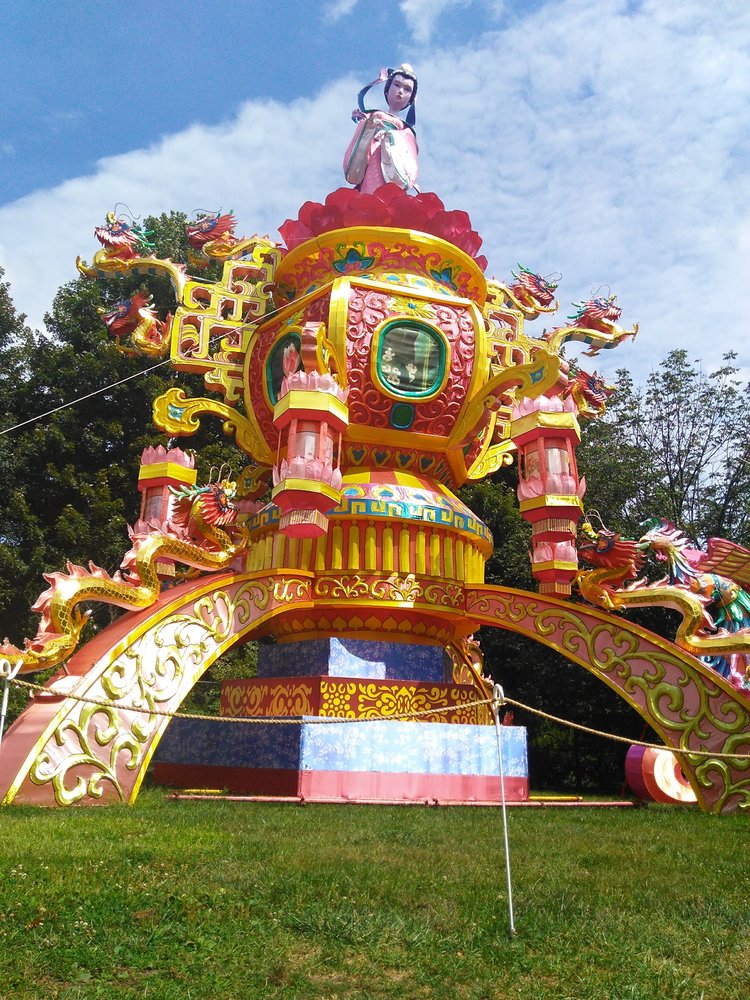 "Fairy dancing with phoenixes" - here, the fairy carries a lucky light while standing on top of the display, a palace lantern. She is surrounded by dragons and four phoenixes. According to the sign, "The whole display brings great peace to the public."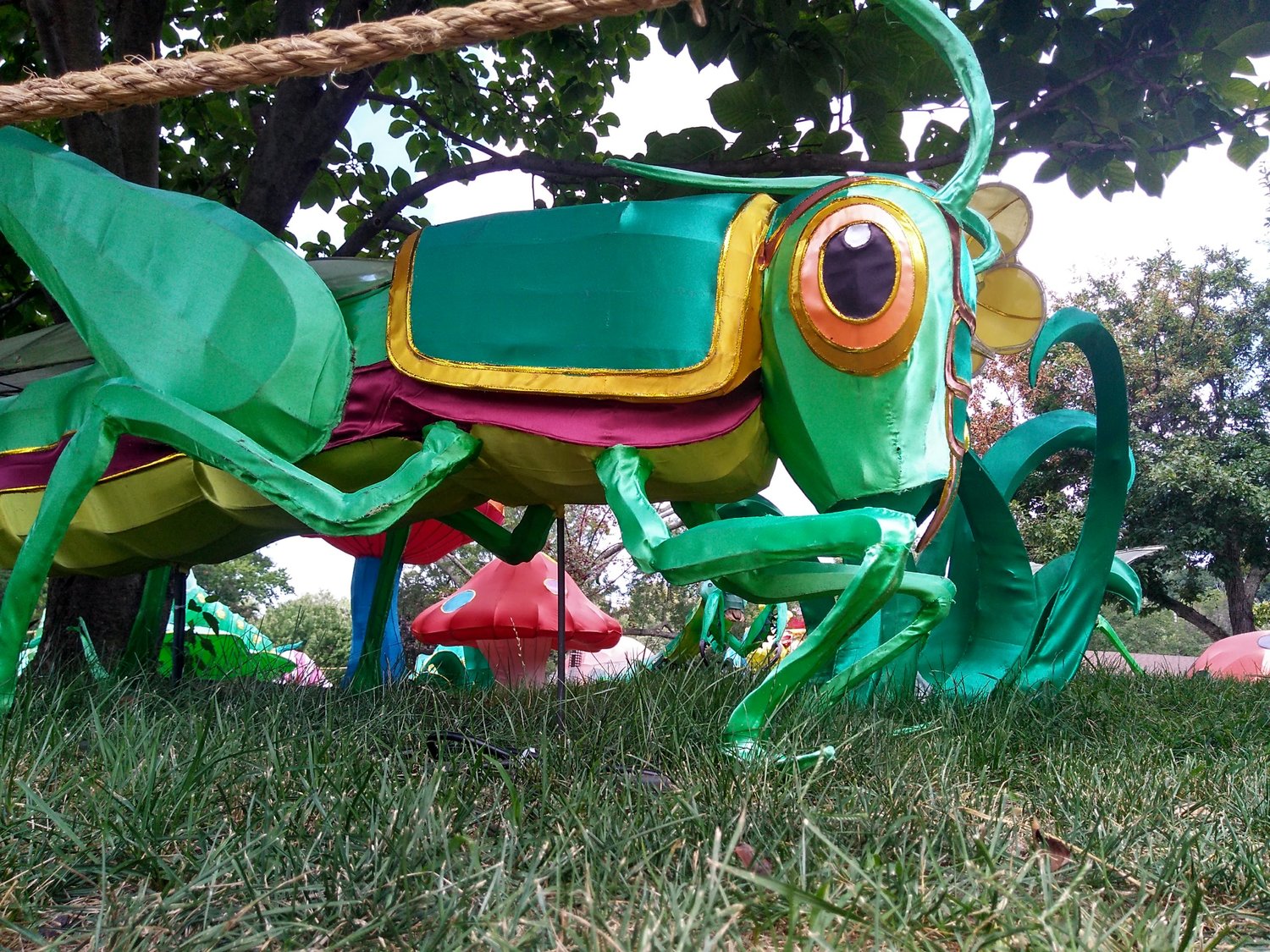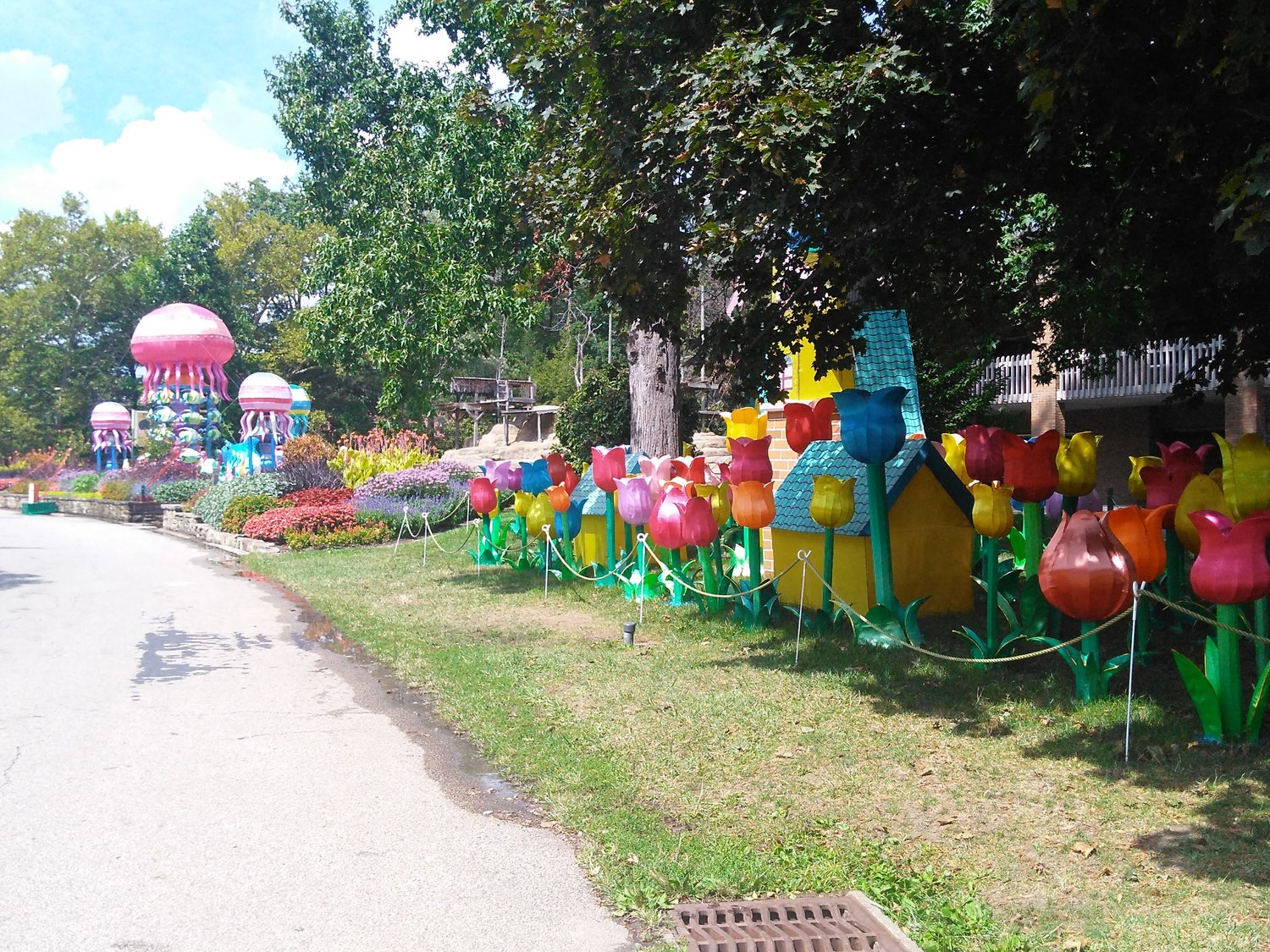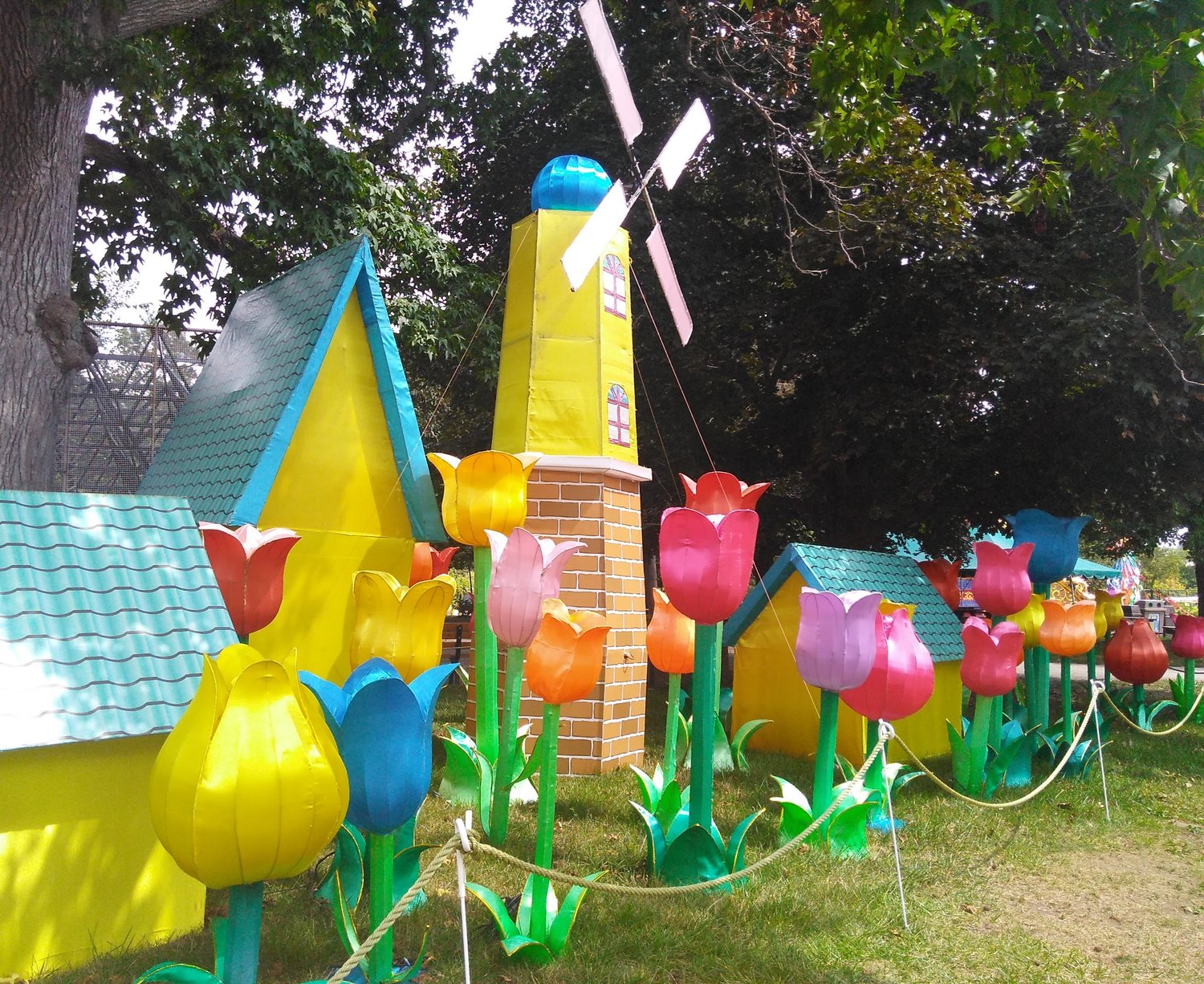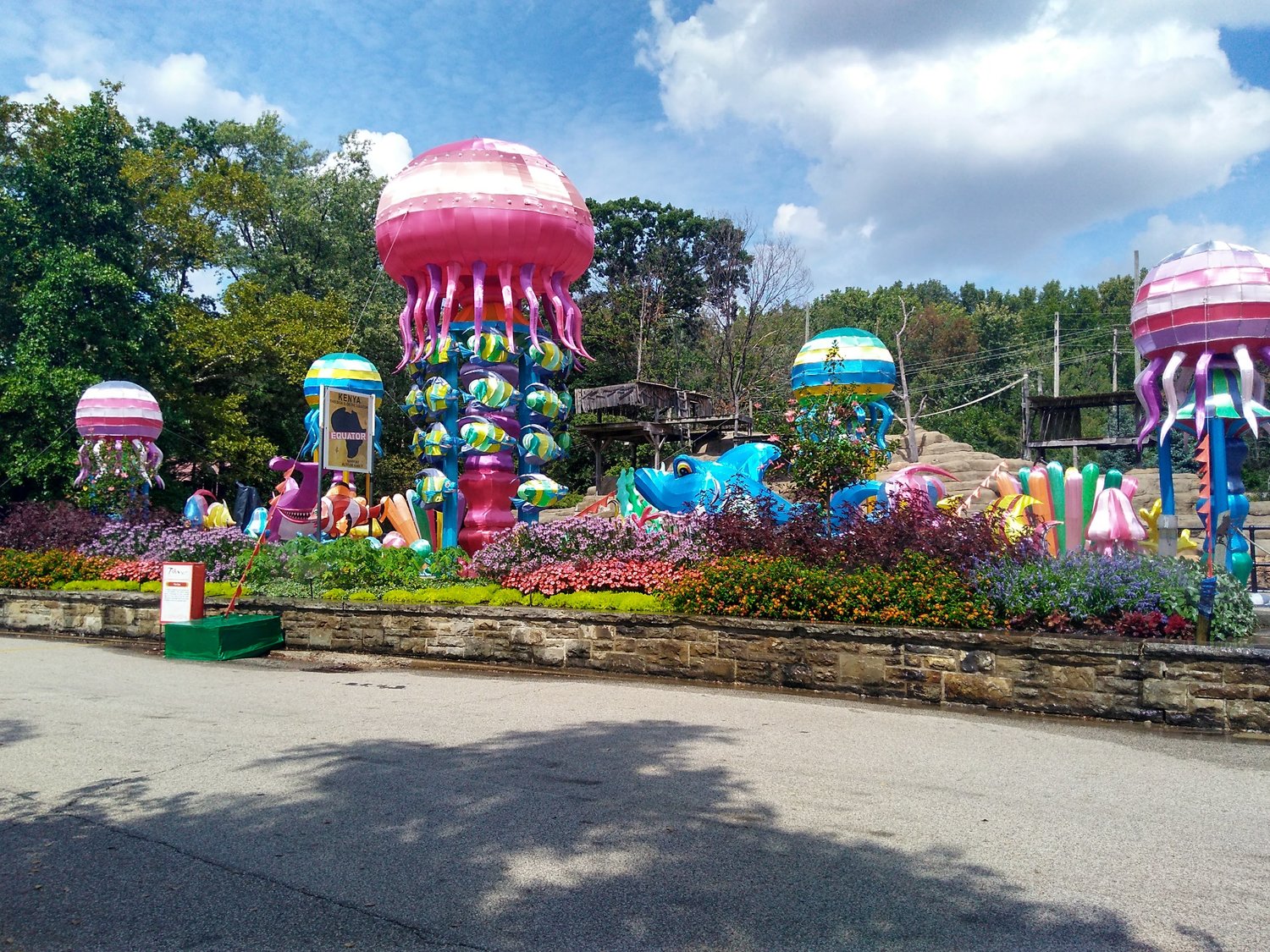 A trip to the zoo was made even more memorable by the Asian Lantern Festival, and I am grateful to all those individuals who worked hard to put it together. 谢谢 (xiè xiè - Thank you)
*quote taken from the Cleveland Metroparks Zoo article on the Asian Lantern Festival, listed second under "Additional Reading"
Additional Reading
http://www.freshwatercleveland.com/breaking-ground/ChineseLanternFest082018.aspx
https://www.clevelandmetroparks.com/news-press/2018/july-2018/cleveland-metroparks-zoo-transforms-for-five-week