"Sit Long
Talk Much
Laugh Often"
Bread-N-Brew wall art
Serving up a combination of mom-and-pop deli sandwiches and cozy-cafe baked goods, Bread-N-Brew exudes a classic small-town feel. The four gals running the show were polite and friendly, taking orders and serving up entrees at a steady pace. There was a continuous line of two to five people for most of my visit that no one seemed to mind, instead chatting with their friends or calling out to other acquaintance who just so happened to be in the restaurant.
It seemed to be quite the local hangout, nearly every table was taken by families or a solitary soul with a cup of coffee in one hand and a book in the other; a large group of ladies out for Saturday lunch carried their plates of sandwiches to additional seating in the back room amid peals of laughter. Upon spotting each other, a young lady and a middle-aged man struck up an impromptu conversation, as he inquired whether or not she was going to the fair ("Oh yeah!") and offered to help her and her significant other fix up their old house.
The warm local vibe is enhanced by the food actually being quite good, with plenty of lunch options for people who like eating lunch at a normal time, as well as those who prefer coffee and pastry well into the twelve o'clock hour (yours truly).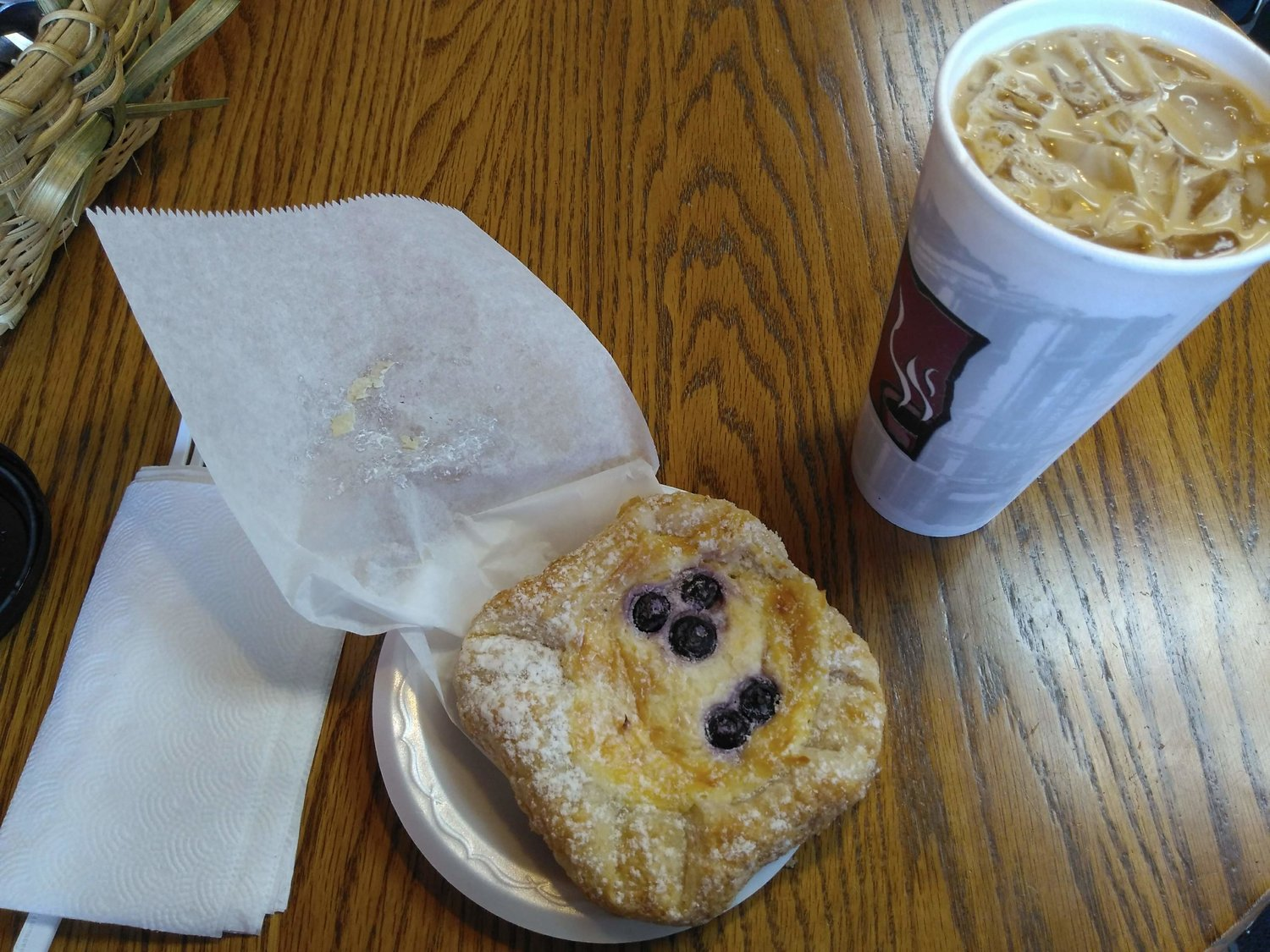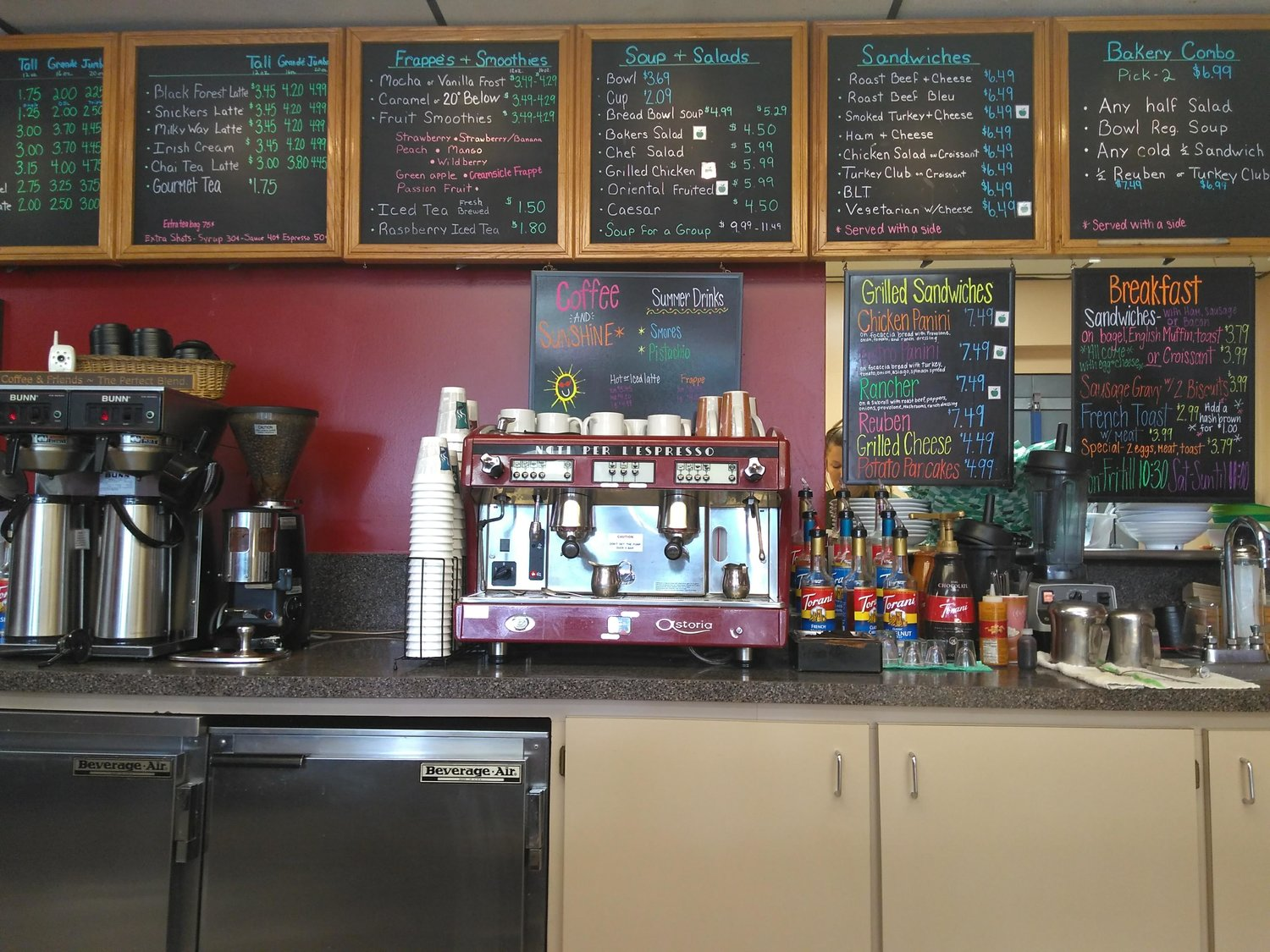 The decor includes lots of pictures and wall art, mostly featuring cute phrases of the "Thankful / Grateful / Blessed" variety, and local art and crafts are available for purchase. A little seating area made up of a sofa and some comfy chairs next to the large front windows complete the "cozy cafe" vibe, while typical restaurant tables and chairs cater to the families-with-small-children set. I perched on a bar stool at one of three tiny tables against the wall, perfect for the "table for one"-s among us.
Overall I enjoyed my visit and my meal, and am pleased to award Bread-N-Brew the coveted Bunny Bites Recommendation.