Lawnfield, Home of President James A. Garfield
When driving along US Route 20 in Mentor, it is difficult to imagine the area without its usual bustle – the store fronts, the eateries, the people milling about; a veritable concrete jungle. But continuing along this road brings a reminder of a different time: Close to the street behind a white picket fence sits a tidy grey house with a burgundy roof and inviting front porch. This is Lawnfield, named such in 1880 by reporters who came to hear the Republican presidential candidate James A. Garfield campaign from his front porch. Garfield's successful front porch campaign was the first of its kind, and he was sworn into office March 4, 1881. His term was tragically cut short - after being shot by an assassin on July 2, Garfield died on September 19, 1881, two hundred days after his inauguration.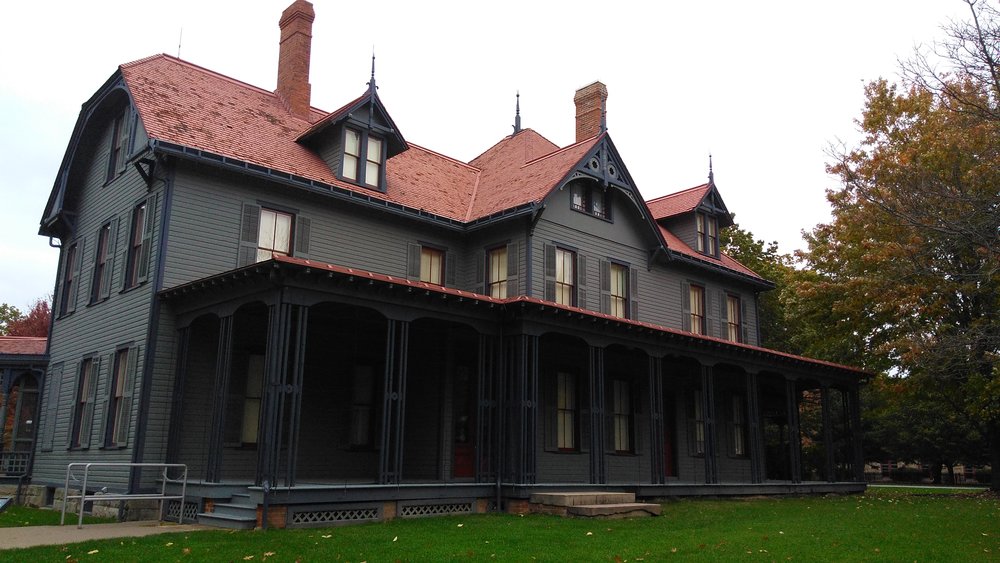 Today's Lawnfield is a United States National Historic Site maintained by the National Park Service, and is open to the public. Driving into the site, visitors pass the house, campaign office, and windmill before stopping at the carriage house turned visitor center and museum. Like most of present-day Lawnfield, the carriage house was added by Garfield's wife, Lucretia, after his death. The museum's exhibit offers a brief history of Garfield's life, beginning with his birth in a log cabin, his education and marriage, his political career, and ending with his assassination and legacy. Interspersed throughout the various scenes are photographs, excerpts from diaries and letters, original artifacts, and other visuals that enrich the overall experience. A short film wraps up the museum experience.
From there, visitors are free to explore the grounds on their own. A cellphone tour is available for the technologically savvy, while informative signs align with points of interest for those who prefer the old fashioned approach. Access to the house is granted only as part of a guided tour for small fee, but the experience is well worth the price.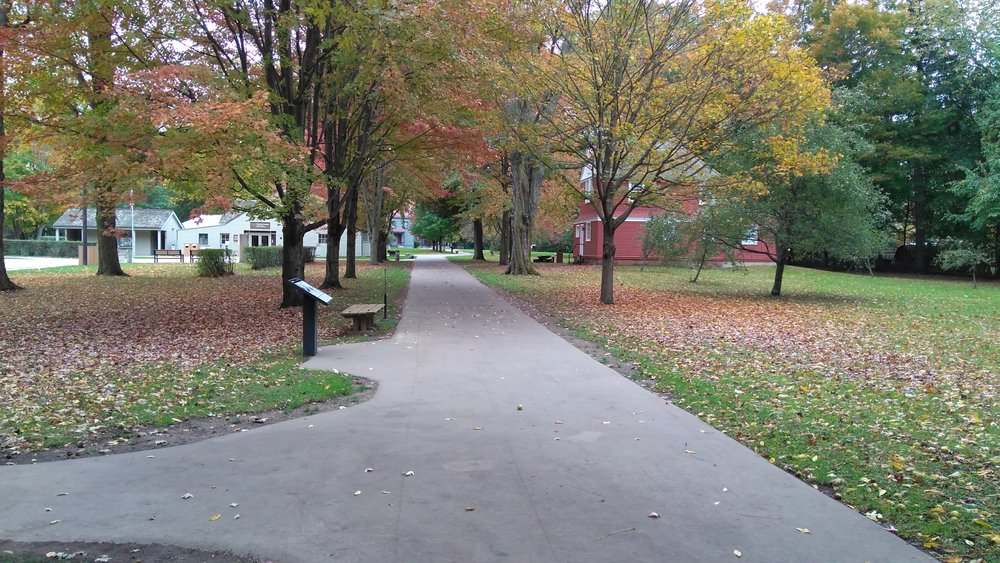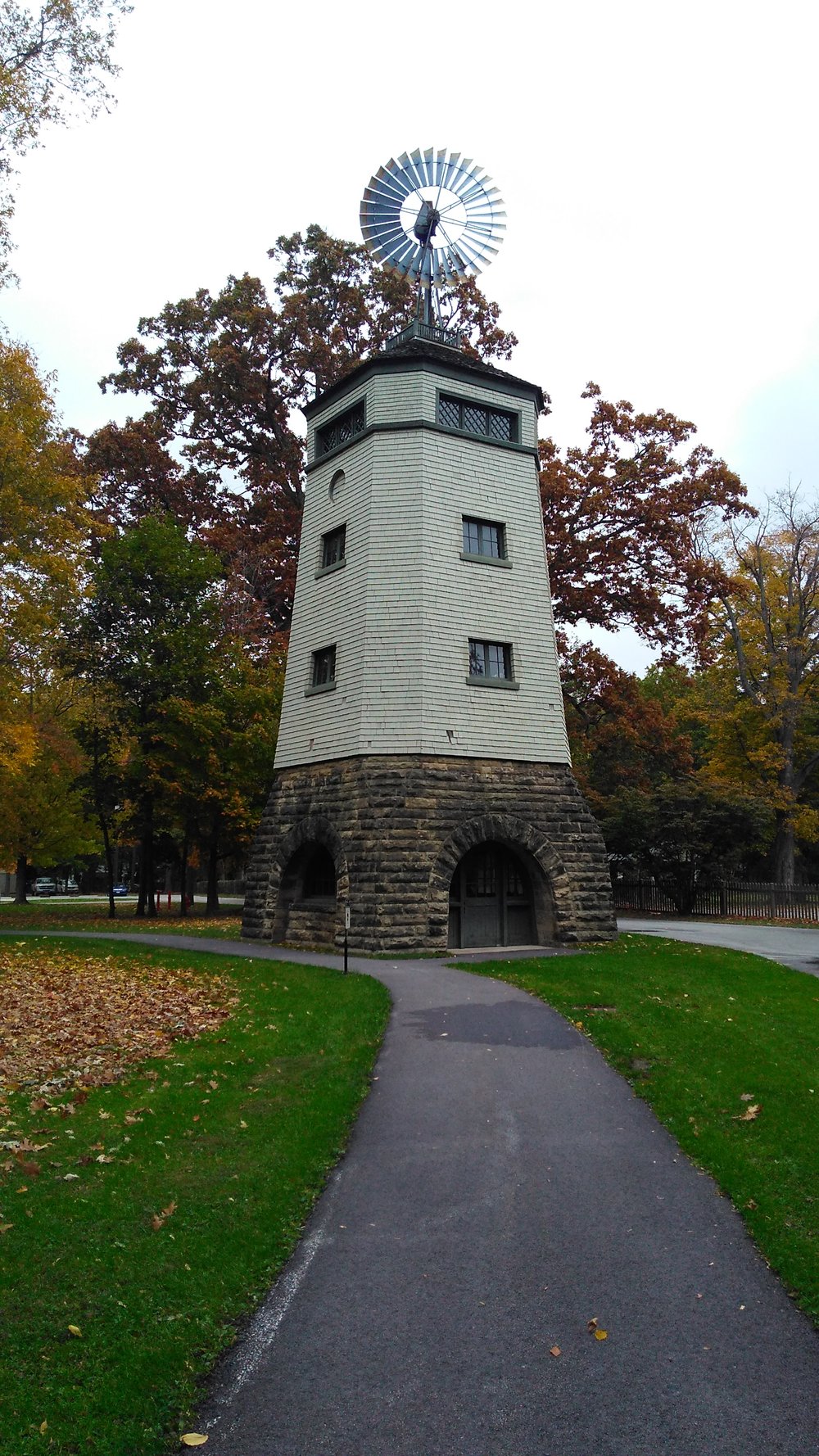 Informative and highly engaging, the house tour begins as visitors walk across the front porch into the original portion of the house, restored as James Garfield would have known it. What makes this experience truly remarkable is that because the house was occupied by a relatives until the house was donated to the Western Reserve Historical Society (the National Parks Service took over from them), most of the items present in the house belonged to the Garfield family. As one moves from room to room their story begins to unfold, from the bedroom of Eliza, James' mother, decorated with numerous pictures of her deceased son, to the spacious, colorful dining room with its fireplace decorated with both presidential china and tiles hand-painted by Lucretia and her five children. Upstairs, the majority of the family's bedrooms and Garfield's office are viewable, but the true nexus is the Memorial Room. Tucked among the many shelves of books owned by Garfield are several items of interest, including an original Congressional desk, while the vault contains a wreath sent by Queen Victoria for Garfield's funeral. Begun in 1885 and finished in 1886, this stately yet surprisingly intimate wing was added by Lucretia to preserve the life and legacy of her husband. She was remarkably successful: In creating the Memorial Room she also created the country's first presidential library.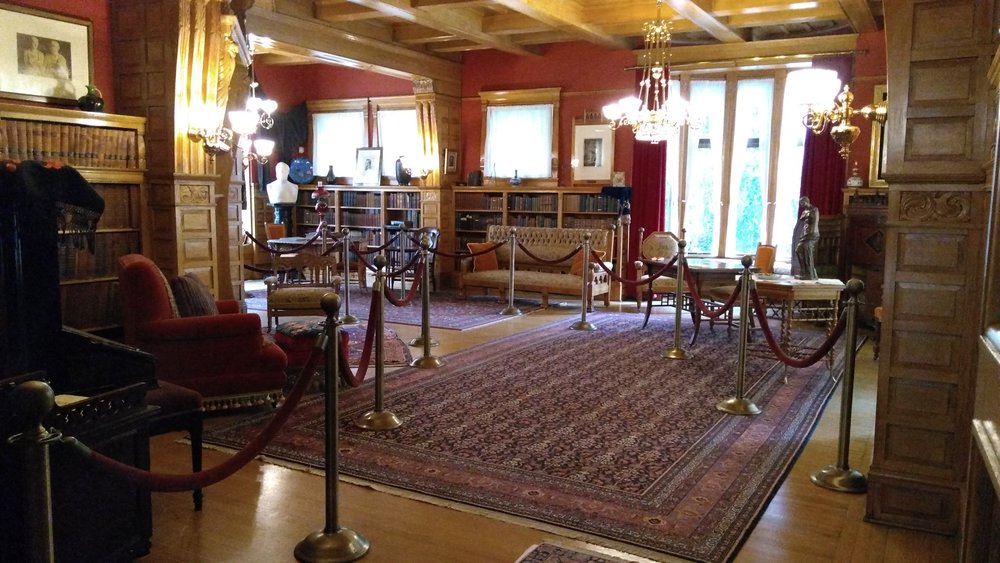 It is largely through Lucretia's efforts that Lawnfield today pays such fitting tribute to President James A. Garfield and the years he made it his home. In light of this, perhaps its most poignant story is her own, quietly woven throughout the others she wished to tell. Thanks to Lucretia's tireless work in using the house to preserve James' legacy, Lawnfield as a memorial to them both is available for current and future generations of Americans to enjoy.