National Portrait Gallery & National Gallery
Today [19 July 2015] I went to visit the Ugly Stepsisters of London's national museums, otherwise known as the National Portrait Gallery and the National Gallery.
That was said in jest, of course, because they are perfectly charming in their own way, and were full of visitors happily milling about and viewing the multitude of paintings on display.
I went first to the National Portrait Gallery, which is tucked behind the more imposing National Gallery facing Trafalgar Square.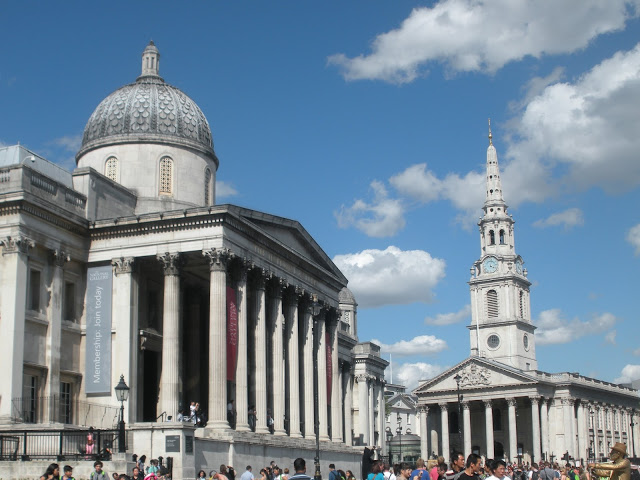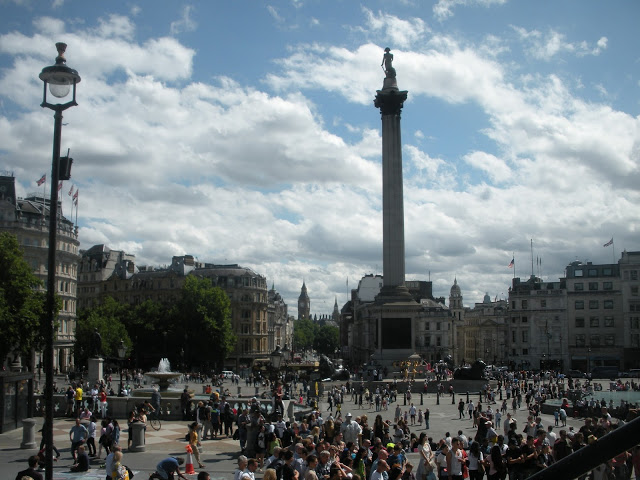 The National Portrait Gallery was founded in 1856, collecting and displaying the portraits of the men and women who have made a significant contribution to British life. Up until 1969, sitters (save the royalty) had to be dead for at least ten years before they would be considered for display, to give the curators time to assess their reputation. This is no longer the case, and the Museum seeks to engage in active collecting through all mediums.
We begin on the second floor with the Tudors, spanning the years 1485-1603.
It was very exciting to see all the portraits of people I was familiar with, who I had seen in books and in documentaries.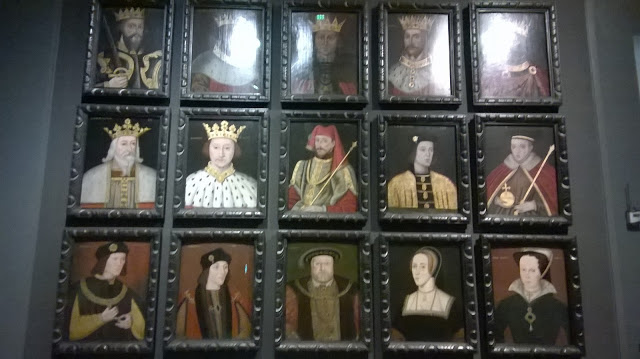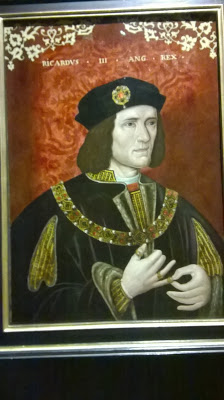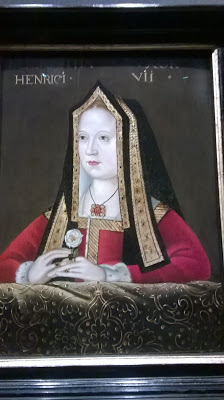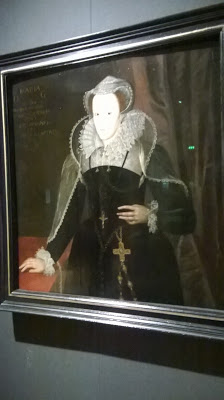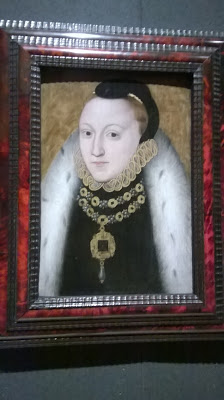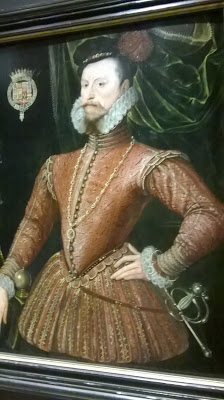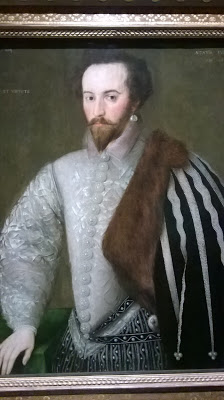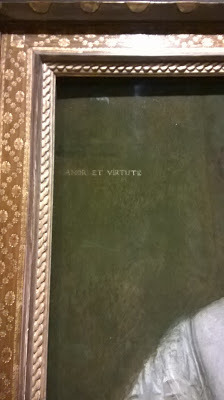 Up next are the Stuarts, including some very famous faces and an English king who was executed for high treason.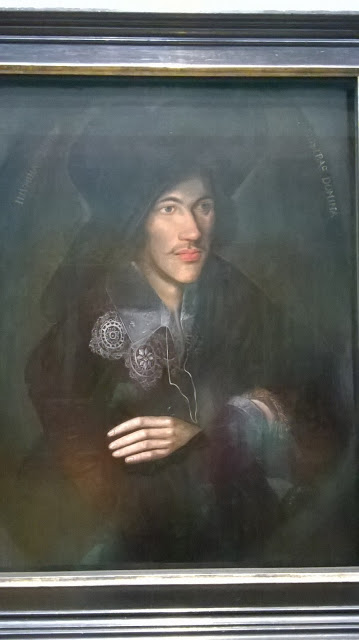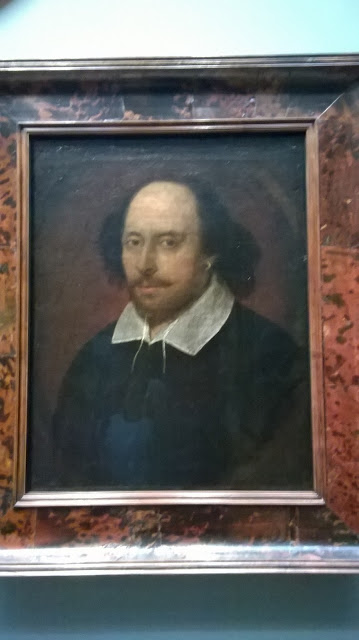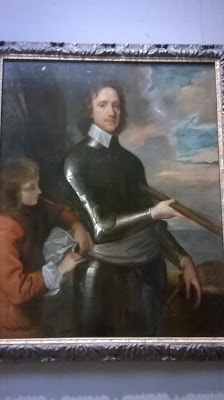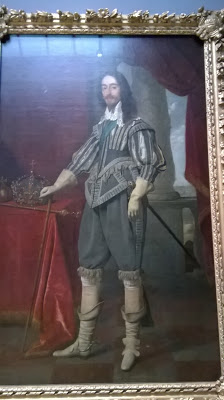 These three lovely ladies personify the old adage: Well-behaved women seldom make history.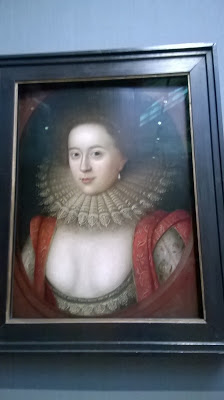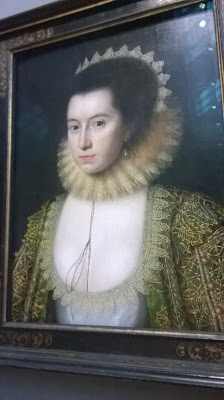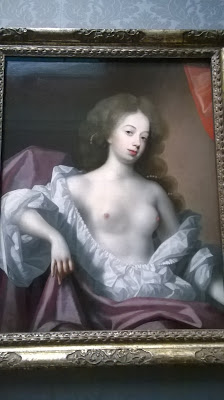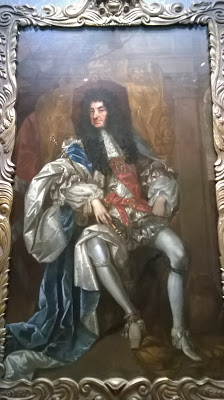 For some reason I didn't get a picture of James II, who was eventually forced to leave England in exile after his Roman Catholic religion made the people nervous. They replaced him with his Protestant eldest daughter, Mary, and her husband William of Orange.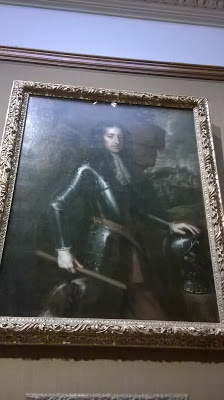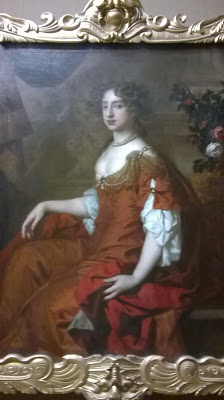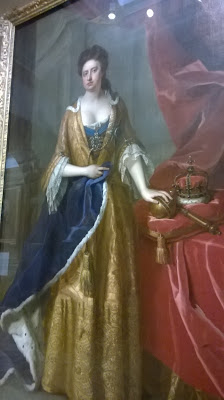 Here we move away from royalty to focus on two important minds of the Stuart period: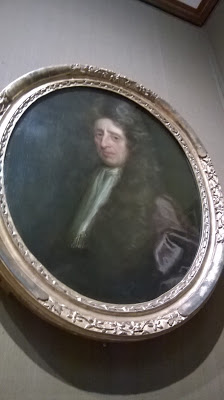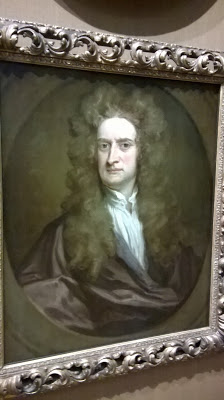 We are now in the Hanoverian period, which began after Anne's death sans heir, leading to George of Hanover, the great-grandson of James I, being invited by Parliament to become the next king.
First though, two interesting faces, one probably recognizable, the other not so much: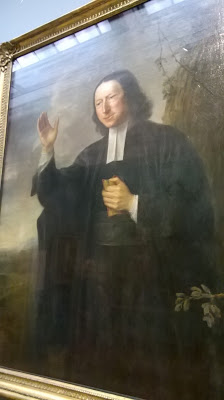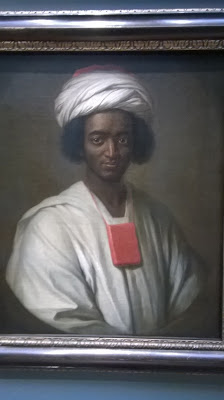 And now back to royalty: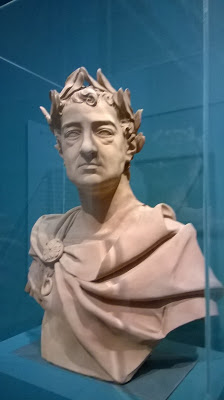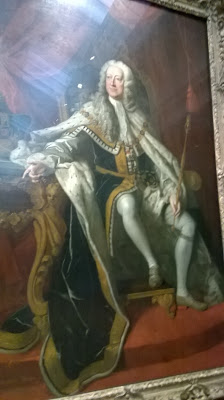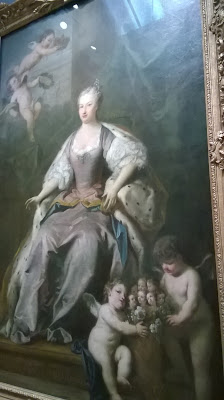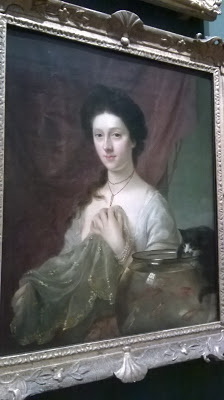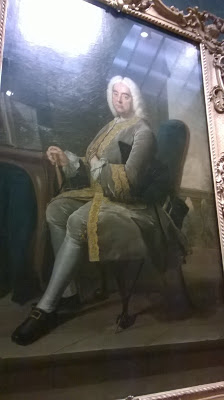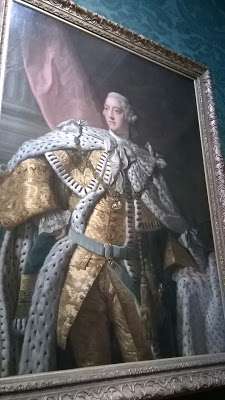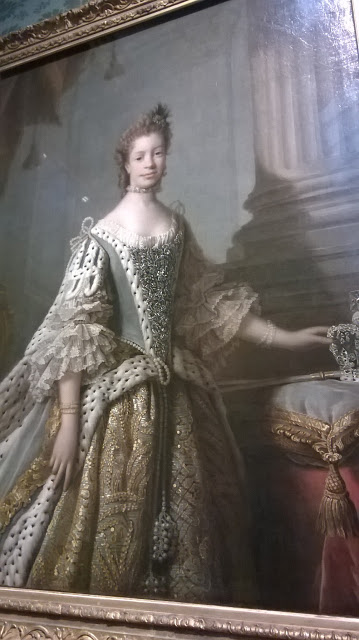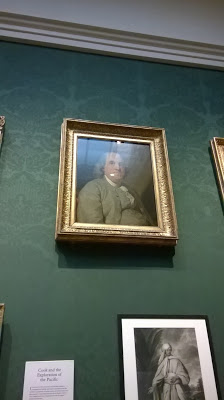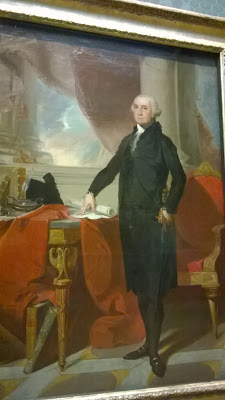 And huzzah, we are now in the Regency! Technically the years of the regency are only from 1811, when George III was declared mad and his son was declared Prince Regent, to 1820 when he died and the Regent was declared King George IV. However, the Regency as an era is considered to have begun in 1789 with the beginning of the French Revolution and ended in 1832 with Britain's Great Reform policy.
The Regency was an interesting if contradictory period, when the royalty and aristocracy lived in greater elegance than ever but also engaged in a startling amount of debauchery.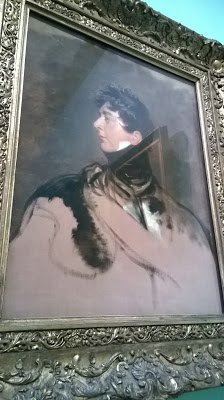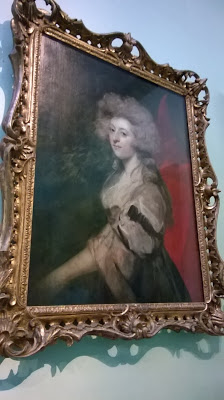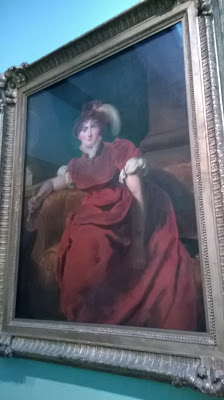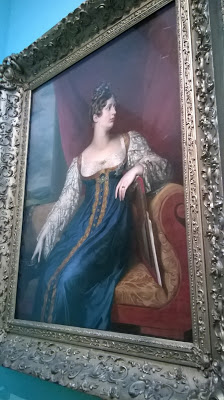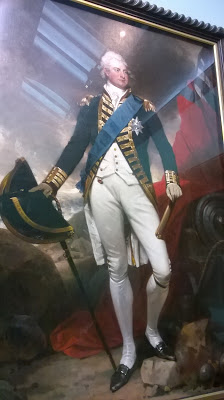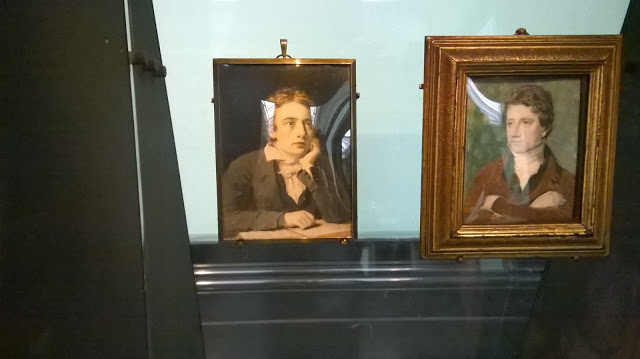 Down on the first floor came the Victorians, beginning in 1837 when Victoria ascended the throne and lasted until her death in 1901. She is the longest reigning monarch to date. [2018 edit - Victoria has since been out-reigned by Elizabeth II, who claimed the new record in 2017.)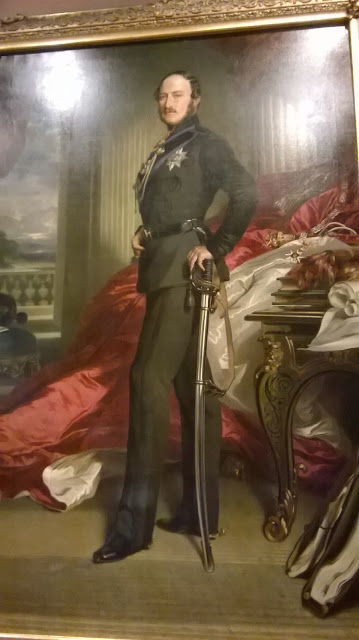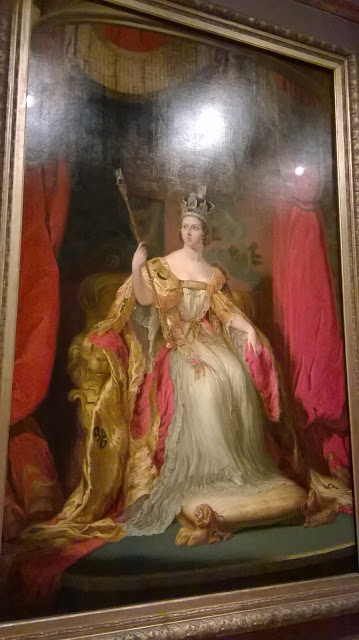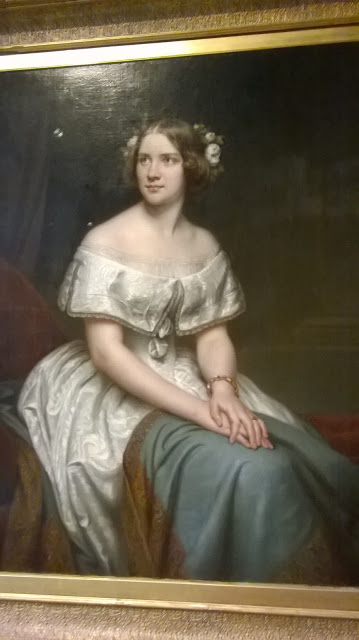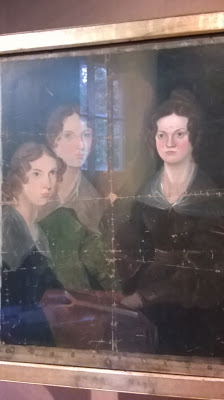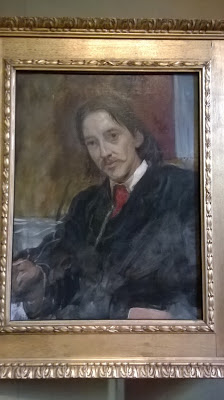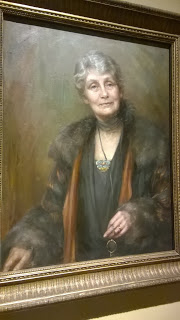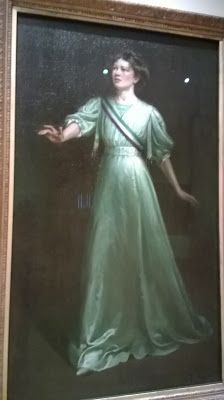 I chose to include a few from the modern galleries, including: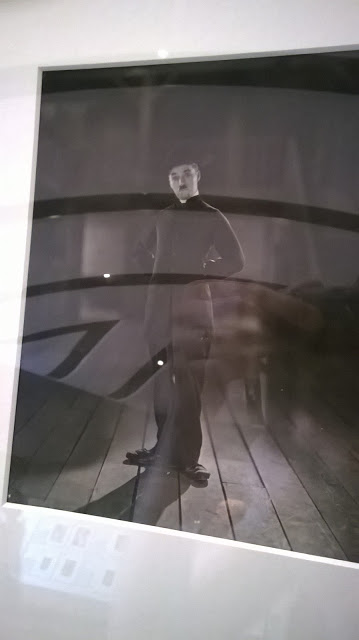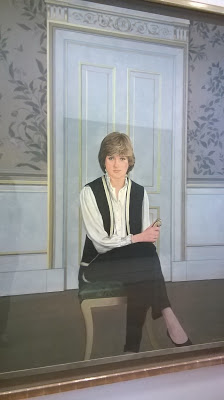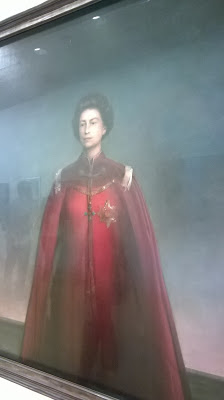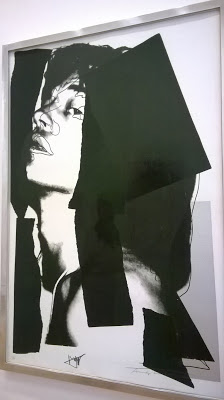 That was the end of my visit to the National Portrait Gallery, and it was only a short hop, skip and a jump to the National Gallery.
Now, I've always liked this line from Jane Austen's Pride and Prejudice, you can replace "Elizabeth" with "Rachel" and it will sum up my situation nicely: "In [the room] there were many good paintings; but Elizabeth knew nothing of the art; and from such as had been already visible below, she had willingly looked at some drawings . . . whose subjects were usually more interesting, and also more intelligible."
For example, I know this is "good" art (it's better than that horrid modern stuff anyway) but I have no idea why: [2018 edit: I am pleased to say that since 2015 I have come to appreciate a good still life.]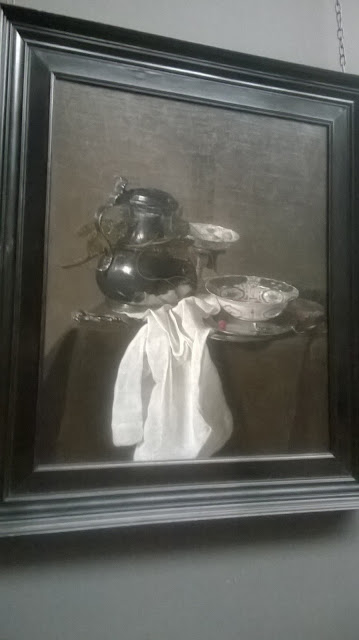 Hence most of what I admired and chose to share with you are portraits, because I find them the most interesting and engaging. Also they wear clothes, and I love historical clothes.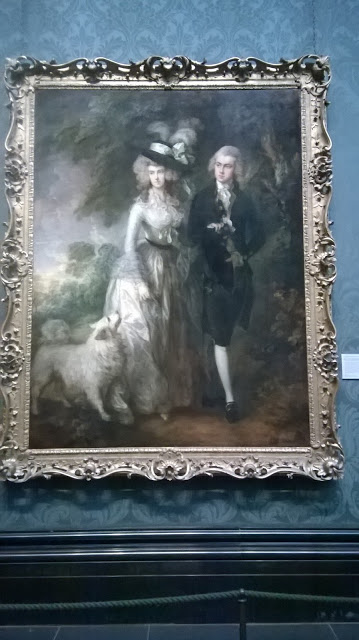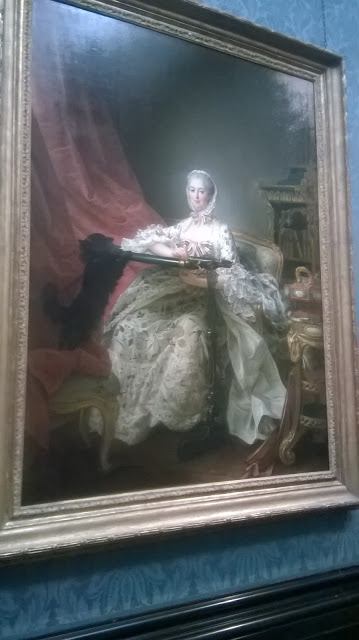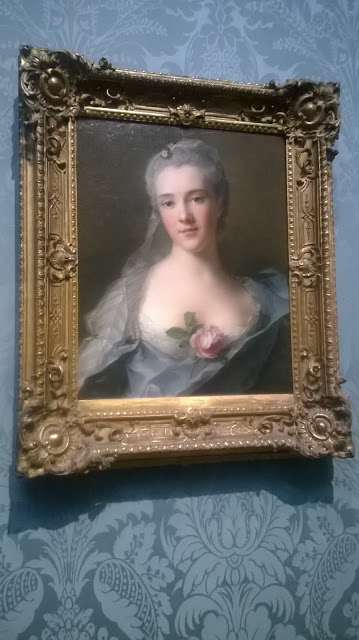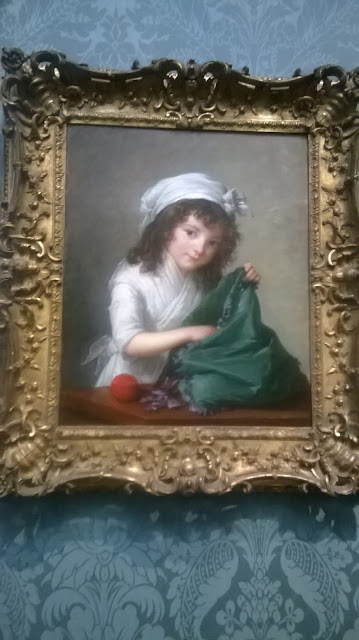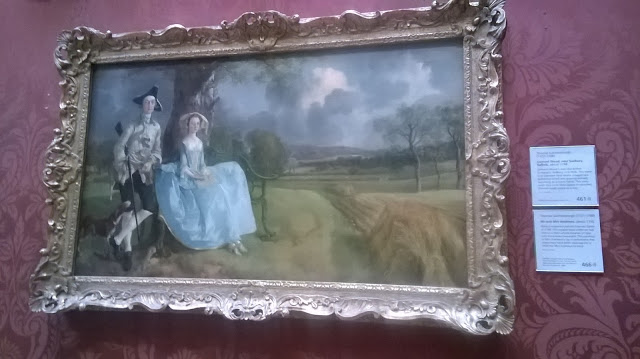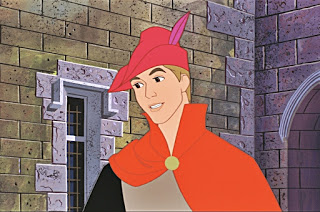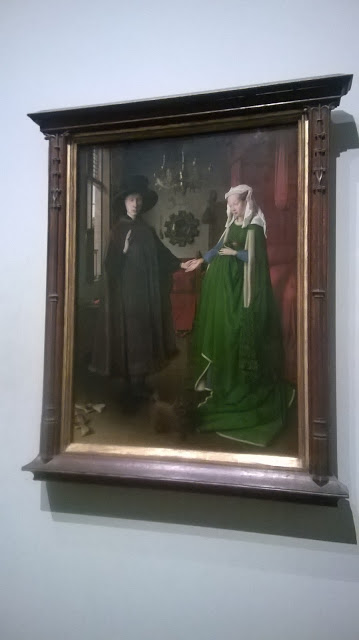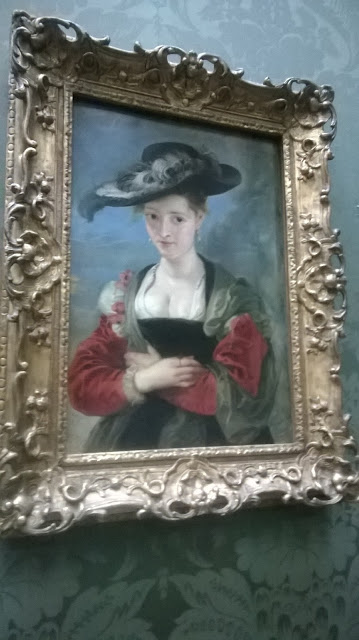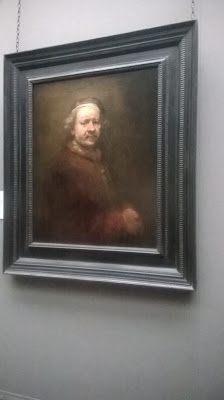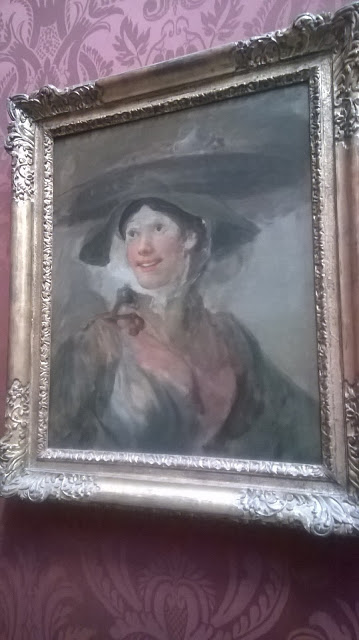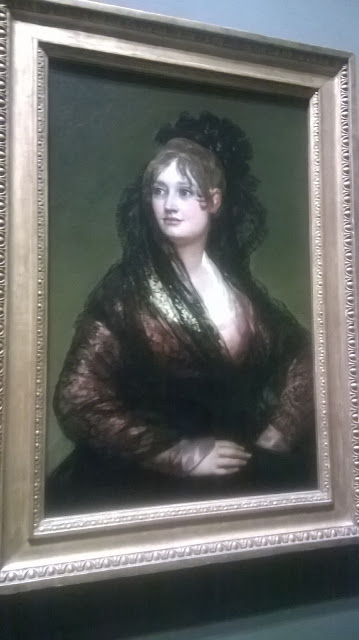 I'd like to thank all of you who made it this far, I know this was mostly a lot of pictures with little history lessons blurbed underneath.
The layout of these galleries was different from the other museums I've visited so far, with the pieces mostly on the walls (save the several statues and busts in the National Portrait Gallery) and only set one deep (at eye level) for maximum viewing potential. Both were also very traditional, with a few feints made in the way of catering to technology in the form of interactive areas in the National Portrait Gallery.
Such spacing made viewing a lot easier, as people were given the room to spread out a bit, especially in the larger galleries. There was some clumping around the more famous paintings, but for the most part everything was doable and there weren't the stifling crowds one had to deal with in the British Museum.
I thoroughly enjoyed myself, and wouldn't mind going back for more.
The Ugly Stepsisters turned out to be mighty comely after all.
I used the Visitor Guide I purchased in the National Portrait Gallery's gift shop for some of the information shared here.